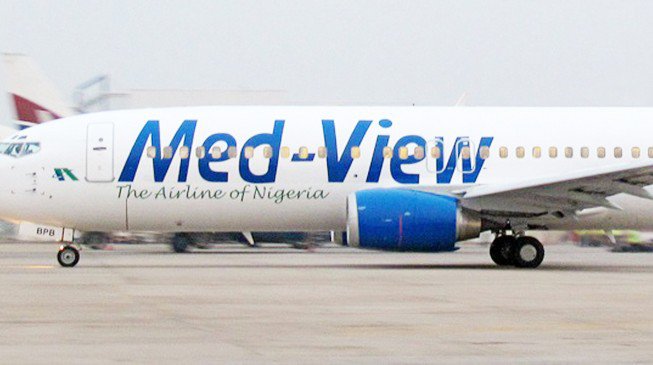 Muneer Bankole, managing director of Med-View airline, says the airline will commence its Lagos-Dubai flights in April 2017.
Bankole, who disclosed this while speaking to journalists on Friday, said that Med-View will expand its operations to three other West African countries: Senegal, Guinea and Ivory Coast.
He added that the company would be floating an Initial Public Offering (IPO) in the next three months to give investors the opportunity to buy into the airline to make it raise additional funds.
Earlier in 2017, the company listed a total of 9.75 billion shares of 50k at N1.50 per share each on the Nigerian Stock Exchange (NSE).
"We are in the market not to do anything extraordinary, but to let Nigerians know that there is something to grow together," Bankole said.
"This is a private entity that started from zero level. The durable, profitable and safest business you can do is transport."
He said the airline would connect all West African countries before expanding to Europe and America. Also, the airline will commence its international flights to Baltimore and Washington DC in United Sates soon.
"We are increasing our financial capacity in the area of growth. We are discussing with partners to acquire more aircraft that we will bring back home to increase our capacity.
"Before now, we have to go to Benin Republic to travel to USA. You can see the sufferings, before the end of the year, we will start transporting passengers to the US."
Bankole promised that the company would improve its performance on domestic and regional routes as well as stablilise its international operations.
He added that the company would enhance its services to passengers going to either Saudi Arabia or Jerusalem.