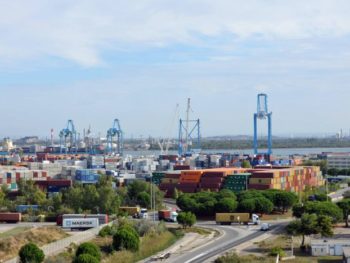 Ports from around the Mediterranean coast have agreed to form a specific organisation to promote the region's role in global maritime trade and to cooperate on issues including security, the environment and supply chain innovation.
The decision follows the inaugural Medports Forum held in Marseille on November 29-30, which was organised by Intermed Gateways – an association of Barcelona, Genoa and Marseille Fos – and the intergovernmental union for the Mediterranean.
Participants included representatives of 25 port authorities from throughout southern Europe and North Africa as well as Bulgaria, Turkey and Israel. Together with professionals from the Euro-Mediterranean shipping and logistics sectors, they met to explore collaboration over business development and sharing best practice.
Discussions centred on the ports' strategic position at the crossroads of international shipping routes, with particular emphasis on container trades.
It was noted that average growth in box volumes over the past two years had been faster in Mediterranean ports than in the north European range. This underlined support for a 'southern gateway alternative' strategy offering new routes to Europe-wide markets via Med ports and innovative overland logistics corridors.
Marseille Fos CEO and current Intermed Gateways chair Christine Cabau Woehrel said, "We want to set the conditions for an efficient Mediterranean alternative to the northern port routes…by sharing our experiences, by developing new shipping routes and supply chain models, by promoting training and by developing IT solutions to create smart ports. It is only by working together that we will be able to face the numerous challenges to make this region a major world shipping area on a long-term basis. We are meeting for the first time but it is up to you to make sure it is not the last and to trigger a new dynamism between Med ports."
Copyright Ships & Ports Ltd. Permission to use quotations from this article is granted subject to appropriate credit given to www.shipsandports.com.ng as the source.