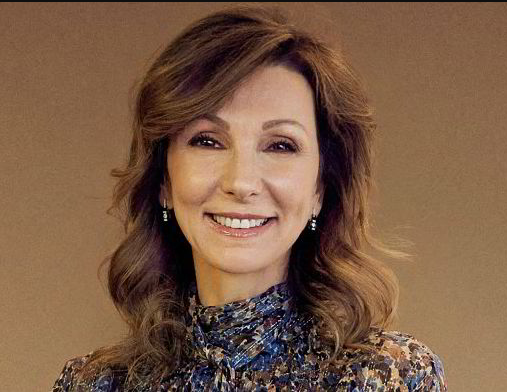 In a move which reflects the changing face of Greek shipping the membership of the Union of Greek Shipowners (UGS) has elected the first woman President in its 105-year history.
Melina Travlos was elected unanimously 10 February to the helm of the powerful 30-member board of the Piraeus-based UGS. She will lead the union for the next three years and her election reflect one of the fundamental changes underway in the world's biggest shipowning nation.
Travlos, 55, succeeds Theorore Veniamis, who has been at the union's helm for four terms. She has been a leading member of the UGS and was serving as one of the two secretaries on the previous UGS board and was being touted as a possible President as long ago as last summer.  She has been working in the industry since her teenage years at car carrier company, Neptune Lines which was founded by her late father Nikos.
On her election, Travlos said, "I want to express my gratitude for the honor of being unanimously elected president of the Hellenic Shipowners' Association. Everyone's trust fills me with pride, but above all humility, respect and responsibility for my mission. 
"I especially thank our outgoing president, Theodoros Veniamis for his long-term, consistent, multi-level and internationally recognised contribution to Greek shipping and its social footprint, through Syn-Union. We have many great challenges ahead of us. We move forward united and focused on our goal. A national goal, a global goal: to defend the achievements of Greek shipping." 
Travlos' election highlights a trend over recent years as shipowners and other leaders in the Greek cluster have begun to encourage their daughters take an active role first in companies founded by their fathers and then in the bodies representing the industry.
Characteristic for this trend is the election to the new board of Maria Angelicoussis, who succeeded her late father John and Semiramis Paliou of Diana Shipping. Ioanna Procopiou and Angeliki Frangou have held UGS board positions in the past. Indeed, Angelicoussis and Frangou are extremely active heads of Greece's two largest shipping companies.
Other firsts in recent years are Helen Polychronopoulou who is president of Greece's powerful Hellenic Marine Equipment Manufacturers & Exporters (Hemexpo), and the driving-force behind the ever expanding ERMA First group, Semiramis Paliou is president of the Hellenic Marine Environment Protection Association (Helmepa) and Irene Daifa is president of the Piraeus Marine Club. Travlos is also president of the Malta International Shipowners Association. 
The generational change also extends to the male gender. New into the 30-strong UGS board are Nikolas Martinos of Thenamaris, son of outgoing vice president Dinos Martinos, Alexandros Pappas — son of Petros Pappas, who runs the country's third largest fleet.
At the same time, the incoming generation isn't afraid of calling in external management nous to help run their affairs — sometimes even from outside Greece.
Veniamis has been at the UGS helm at a difficult time for Greek and international shipping but had always showed flexibility, especially over EU calls for Greece to end tax concessions for shipowners yielding to temporary and voluntary tax increases to avoid any radical revamp of the tax regime by European Union (EU) creditors.
He also ensured the UGS and Greece have remained stout supporters of the IMO while often calling into question EU regulators.
Copyright Ships & Ports Ltd. Permission to use quotations from this article is granted subject to appropriate credit given to www.shipsandports.com.ng as the source.