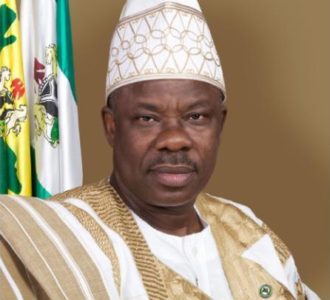 Ogun State Governor, Ibikunle Amosun, on Wednesday raised the alarm that militants have returned to the state's riverine communities and terrorising people.
Amosun said more security personnel should be deployed to the state, coupled with proactive steps to check the violent activities of the returnee militants and other criminals in riverine areas.
The governor made this known at his Oke – Mosan Governor's Office when he received the Deputy Inspector General of Police overseeing the South West region, Foluso Adebanjo, who visited him.
He, however, expressed the confidence that the combined efforts of the police and other security agencies would curb the militants and their activities.
"The state will not be a comfort zone for criminals. Criminals will always want to come, but we will not take our eyes off them," he said.
He pledged that the state government would make available, two additional Armoured Personnel Carriers (APCs) and vans to ease the operations of the security personnel.