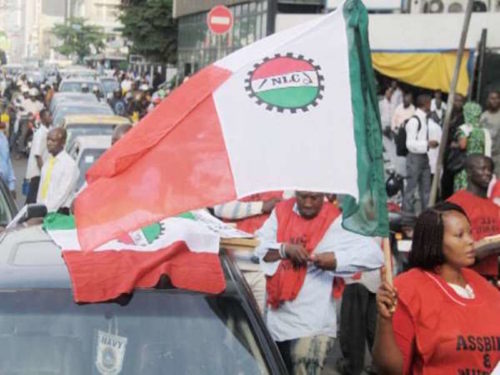 The Nigeria Labour Congress (NLC) has rejected N22,500 as the minimum wage adopted by state governors.
The governors of the 36 states had met on Tuesday and adopted the N22,500 but the offer falls short of the N30,000 demanded by leaders of the Nigerian Labour Congress (NLC), United Labour Congress (ULC) and the Trade Union Congress.
The position of the governors seems to have angered the NLC whose president, Ayuba Wabba, on Wednesday told reporters at a conference that workers would now demand N66,500 minimum wage.
He said, "The demand of Organised Labour is not N30,000; our demand is N66,500."
The NLC and other labour unions had earlier threatened to commence strike by November 6 if the government does not accept the N30,000 minimum wage.
"We wish to reiterate our position adopted at our National Executive Council (NEC) meeting of 23 rd October 2018 that any figure below N30,000 will not be accepted by us.
"We call on our members to continue to mobilise in preparation for the commencement of an indefinite strike on the 6th of November, 2018, if by then necessary steps have not been taken to adopt the recommendations of the Tripartite Committee," he said.