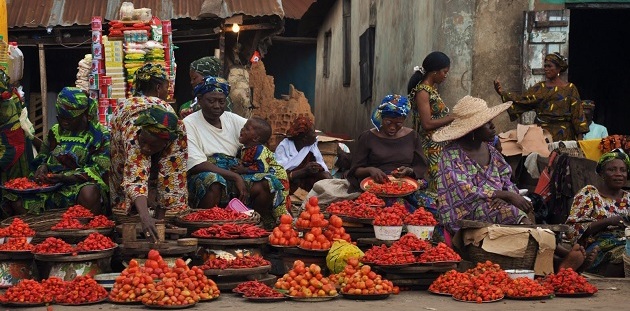 The Moody's Investor Service, an international economic and financial rating agency, on Tuesday endorsed the various policies deployed by the Federal Government to manage the nation's economy to exit from the prevailing economic recession.
The rating agency in its explanation of the key drivers that informed Nigeria's B1 rating asserted that the country's medium term growth prospects remained robust despite the challenging environment.
It added that the government's balance sheet remained strong relative to the unfavourable environment and temporarily elevated interest payments while the authorities pursued their efforts to grow non-oil taxes.
Moody commended the Federal Government for making "Significant gains in terms of governance and transparency in the oil sector".
It said that the rating coupled with improved availability of data, progress in restricting the Nigerian National Petroleum Company were commendable steps being undertaken by government.
The rating agency also described Nigeria's balance sheet as stronger than peers despite current turbulence being experienced based on observed underlying projections.
Moody submited that Nigeria's balance sheet would continue to compare favourably with peers with government debt remaining well below 20 per cent of GDP over the coming years against 55 per cent median for B1 rated peers.
The agency also prospected that in 2017 and 2018, it expected Nigeria's balance of payments to move back into surplus, supported by government external borrowings and a falling current account deficit.
It said, "The latter is quickly reducing, supported by falling imports and increased oil production.
"Depreciation of the Naira, soft capital controls and current dollar scarcity have been relatively effective at constraining imports.
"We expect foreign exchange to grow modestly in 2017."
In conjecturing the factors that could change the rating up, Moody reasoned that successful implementation of structural reforms by the Buhari administration and the broadening of revenue base would jack it up.
It said that strong improvement in institutional strength with respect to corruption, government effectiveness and the rule of law would also play its role in elevating the rating.
Others are: the rebuilding of large financial buffers sufficient to shelter the economy against a prolonged period of oil price and production volatility.
Copyright Ships & Ports Ltd. Permission to use quotations from this article is granted subject to appropriate credit given to www.shipsandports.com.ng as the source.