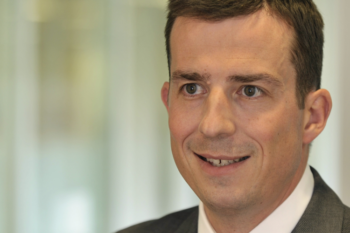 Moore Stephens, international accountant and shipping adviser, has warned shipowners and operators to carry out their due diligence before entering into shipping pool arrangements.
Shipowners and operators are urged to carefully check the financial, tax and jurisdictional implications of participating in shipping pool arrangements.
Michael Simms, shipping partner at Moore Stephens, said: "Shipping pools can be an attractive option, particularly in difficult markets and during periods of economic uncertainty. Interest in the concept generally is increasing as a way to leverage money and maximise economies of scale.
"But while it might make good commercial sense for like-minded shipping interests to pool their resources to mutual advantage, traps may lie in wait for the unwary," Simms warned.
Shipping pools can take a variety of forms, from incorporated entities or partnerships to joint ventures and other forms of agreement. The jurisdiction in which the pool is established is of primary importance, since it will have fundamental tax and reporting implications.
"Historically, tax-friendly offshore jurisdictions have been a natural fit for many shipping pools, but the recent increased focus on general tax transparency and on proper governance and reporting procedures may serve as a catalyst for change in this regard," Simms noted.
"The existing structure of shipping pools established in offshore jurisdictions is unlikely to change, but it would be reasonable to expect the members of any new pool arrangements to at least consider the option of establishing the pool in a more traditional jurisdiction.
"A move towards greater corporatisation of shipping pools, which may grant access to trade finance solutions, might be a viable option for many owners, provided the terms of entry and exit are acceptable."
Moore Stephens pointed out that there are a range of tax issues to consider when setting up, amending or joining a pool. In the case of a new pool, it will be necessary to consider the tax position of each entity within the pool structure. Other considerations include the terms of the pool agreement itself, the status of the pool under competition law, and the way pool accounts are prepared and submitted.
Simms said: "Shipping pools have clear advantages for some. But it is a challenging market, and one subject to increasingly stringent evaluation. It would be a mistake to just dive in without careful consideration."
Copyright Ships & Ports Ltd. Permission to use quotations from this article is granted subject to appropriate credit given to www.shipsandports.com.ng as the source.