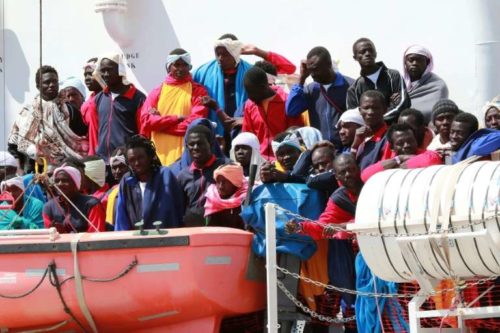 Moroccan authorities prevented 89, 000 people from illegally migrating out of the country and dismantled 229 migrant trafficking networks in 2018, the country's interior ministry said Thursday.
According to the ministry in a statement, 80 percent of the illegal migrants intercepted were foreigners.
It added that 29,715 migrants were rescued at sea while 5,608 agreed to voluntary return to their home countries.
The International Organization for Migration (IOM) said half of the 111,558 migrants and refugees who entered Europe by the Mediterranean sea in 2018 made it through the Western route separating the Iberian peninsula from North Africa.
It also said 2,217 died while crossing the Mediterranean including 744 on the western route.