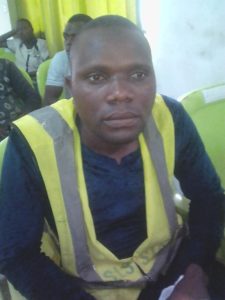 I have spent about four days on this road which is caused by the heavy traffic. I buy food from hawkers.My bathing and stooling is done under the bridge. Now, I am happy for what the government has done for us by providing this facility for us to shield us from the scorching sun and rain. This place is also conducive for resting. There is nothing more to ask for because they have already done more than enough for us.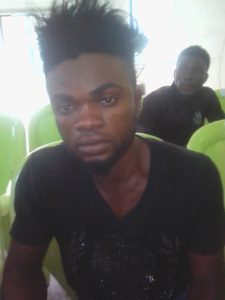 We need shelter. When we stay outside, sometimes we encounter accidents like brake failure which could lead to death of motor boys. Now government has made a good provision for us. Now we can relax here. I'll like the government to provide us mat or mattress for us to sleep on because if we sleep on bare floor we'll feel cold. I'll like the government to really make this place conducive for us, so we can avoid embarrassment from the police. The police always harass us by beating us. More so, government should try to expand this place because when all motor boys converge here, this place will become too congested.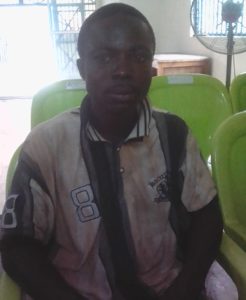 We wake, eat and sleep in our trucks. I have not had my bath nor brush my teeth for days all because there is no comfortable place to do that. I go under the bridge to defecate. But now we can thank the government for providing this facility for us. Now, we can live a normal life here while we wait for our trucks.  I'll like to add that we have been accused of dirtying the whole environment, now that they have provided this facility for us; they should also make arrangement for cleaners so that this facility will be well maintained.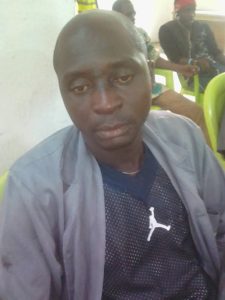 We thank God for what the government has done by making this facility available to us. One of the major issues we have in this place is the traffic gridlock. I just hope the government will fulfil its promise of rehabilitating the road on time.  If there were no hold-ups, there won't have been need of staying here. All you just need to do is to do your transaction and leave immediately. But these days we spend 5 to days here. That's why this facility is here to cater for our relaxation.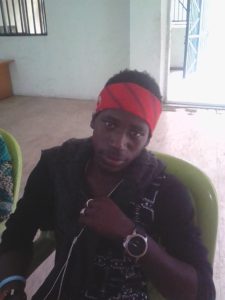 I have not taken care of myself for days now, though we go under the bridge to bathe and defecate there. We sleep in our various trucks and sometimes, armed robbers attack us. This is a very bad experience for me;I want the government to repair the roads that lead to the port because we spend too many days on the road to get here. More so, our containers usually fall down due to the bad road. I will really like the government to come to our aid in this regard. Meanwhile, I thank the government for giving us this facility.
Copyright Ships & Ports Ltd. Permission to use quotations from this article is granted subject to appropriate credit given to www.shipsandports.com.ng as the source.