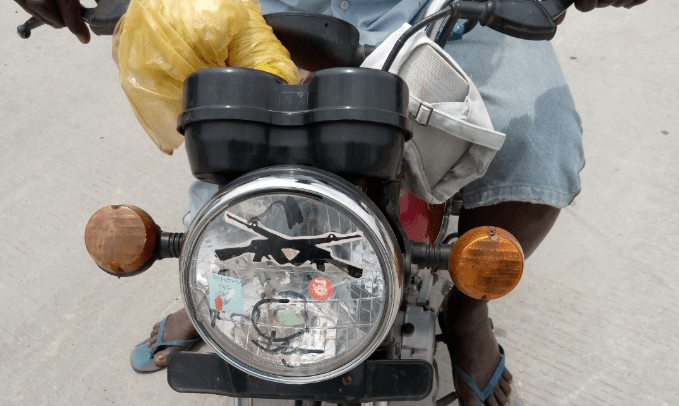 Motorcyclists plying the Apapa-Oshodi Expressway have accused military men at the Tin Can Island portion of the highway of extortion.
Some of the motorcyclists, who spoke with SHIPS & PORTS, accused the soldiers of mounting illegal checkpoints and forcefully collecting various sums ranging from N500 to N2000 daily from them.
Muktar Dogo, a motorcyclist working in the area, said the soldiers also issue stickers which must be pasted on motorcycles to monitor their illegal collections.
"These are the things happening here on Tin Can road. A motorcyclist can't work here until you spend way beyond N3,500 daily. We call on the government to find a solution to this extortion," Muktar said.
Another rider, who identified himself as Balarabe, disclosed that his motorcycle was recently seized by the soldiers at Coconut Bus Stop for refusing to pay the bribe. He said the motorcycle was not released until he paid N5,000 bribe to the soldiers.
"I once argued with one of the boys that collect money for them and I almost lost my life. We are in Lagos for a greener pasture, as law-abiding citizens of Nigeria, we have resorted to not taking laws in our own hands," he said, while appealing to the Federal Government to call the soldiers to order.