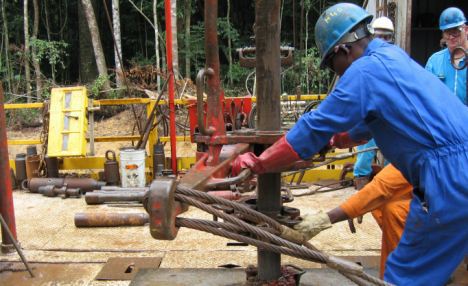 The Mozambican government on Monday said it signed oil exploration agreements with U.S. energy firm Exxon Mobil and Russia's Rosneft.
Mozambique's energy regulator, National Petroleum Institute, said the
government was preparing to sign similar agreements with South Africa's Sasol and Italy's Eni.
The agreements could lead to as much as $700 million of investment in the southern African country as the energy firms are expected to drill a minimum of 10 wells, eight in deep water and two onshore, the institute added.
The firms earlier won oil tenders as part of Mozambique's fifth licensing round in 2014.
Heavily-indebted Mozambique is hoping its oil and natural gas resources will help it recover from a debt scandal that saw it cut off from multilateral and foreign donors.
More than $30 billion is expected to be invested in Mozambique's gas sector to build capacity to produce 20 million tonnes per year of liquefied natural gas.