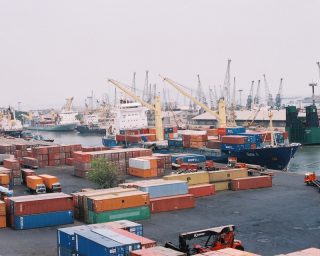 The Mumbai Port Trust (MbPT) has received permission from the Maharashtra Coastal Zone Management Authority to build a new container terminal and two offshore berths.
The work is be carried out without reclaiming any land that could have had an adverse ecological effect and affected the flamingo population.
Mumbai port, which is one of the two oldest ports in India, has been steadily losing its container cargo over the years to Jawaharlal Nehru Port (JNPT), which had been built by the central government in 1989 as a satellite port to take the load off MbPT.
But while JNPT went on to attain the position of the country's top container port, and barged into the top-30 list of the world's top container ports in 2018 itself by crossing the 5m teu throughput mark, MbPT has struggled to reach even a lowly 20,000 teu in the financial year 2020-21. Its container throughput was 18,796 teu.
While further ground expansion at the already crowded JNPT would be difficult, and the port has already lost its pre-eminent status to Mundra port, owned by Adani Ports and Special Economic Zone (APSEZ), there remains some scope for increasing container throughput at MbPT, which is handling the export of cars from its offshore container terminal located at Ferry Wharf.
MbPT is now trying to regain some level of container throughput by building a box terminal and two offshore berths, which will be constructed by filling the basins of Princess and Victoria docks.
"This is actually an extension of an earlier project, which works on the public-private partnership model," said MbPT chairman Rajiv Jalota. "Since the Shipping Ministry wanted larger container ships to come directly to Mumbai, we constructed a terminal inside the sea and connected it with a road on stilts.
"We have already completed two berths and the approach trestle, capital dredging for the berth pocket, filling of Princess and Victoria Docks, rail container depot, approach channel and turning circle dredging. But there is no land reclamation; we are only filling old dock basins."
The port is also in the process of procuring cargo handling equipment, developing the container yard and conducting further capital dredging in the basin of the natural harbour which has seen a lot of silt accumulation over the years.