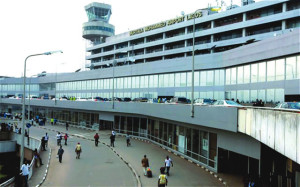 The Federal Airports of Nigeria, FAAN, Wednesday, carried out a simulation at the airside of the Murtala Muhammed International Airport (MMIA), Ikeja, Lagos.
This was contained in a statement made available to newsmen by the spokesperson of the agency, Henrietta Yakubu.
The exercise, Yakubu said, was aimed at demonstrating the agency's readiness to ensure that all cases of aircraft emergencies would be controlled whenever the need arises.
The statement quoted the director of airport operations, FAAN, Rabiu Yadudu, as stating that the exercise was meant to confirm that FAAN has the right equipment, manpower and strategy to perform its statutory duties.
Yadudu also emphasised that the exercise was also necessary in ensuring the certification of the airport.
Some of the agencies involved in the exercise were NCAA, NAHCO, NEMA, LASEMA, Nigerian Army, Port Health Services and Lagos State Response Unit.
"FAAN hereby assures airport users and the general public that it will continue to deliver on its core mandates of ensuring safety and security at the nation's airports," the statement said.
Also speaking at the event, the airport manager MMIA, Nehemiah Auta, said the essence of the exercise was to test the capability of the personnel and the equipment on ground to ensure that they conform with emergency requirements.
The airport manager explained that with the required personnel on ground, there was no reason why the response time would not be met in the event of emergency at the airport.
According to him, with proper coordination, improved level of alertness and cooperation from various sister organisations in the system, emergency remained a great task.
He stressed the need to improve on the level of alertness and communication among the agencies.
He said, "We have a structure on ground and all we need to do is to test the structure, to know how they will respond and if they are being reached."
"We are trying to improve on the level of our alertness towards emergency because emergency can be in the day, at night or at anytime. The timely response is what matters.
"You can imagine an aircraft engulf in flames, the time response of the medical support matters. That's the essence," he added.