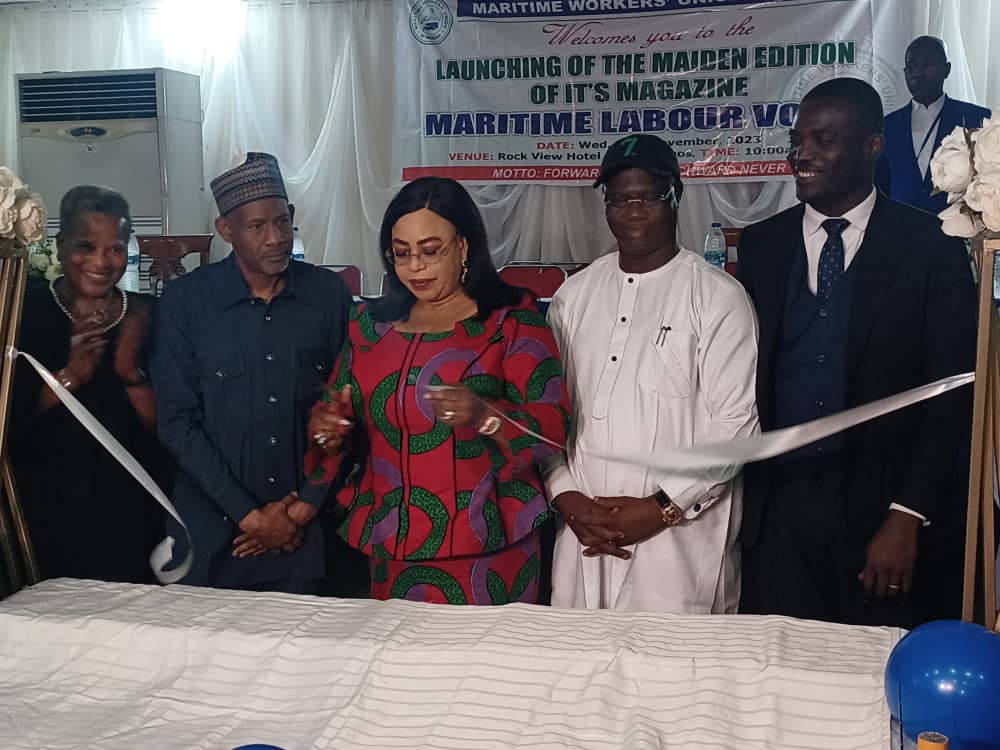 The Maritime Workers Union of Nigeria (MWUN) has launched its magazine titled "Maritime Labour Voice."
The event, which took place at the Rock View Hotel, Apapa, Lagos was graced by dignitaries in the maritime sector.
Speaking at the event, MWUN President-General, Comrade Adewale Adeyanju, said that the magazine was created to promote harmonious working environment that will stimulate industrial peace and "represent the voice of the voiceless".
He said Maritime Labour Voice is the outcome of the collective dream of the leaders and members of the union.
The union leader said Nigeria is a maritime nation blessed with valuable water resources that contribute immensely to the socio-economic development of the country in terms of food, mineral resources and marine transport but the response to threats posed by the reckless use of the oceans led to the creation of the Blue Economy.
The Chairman of the event, Princess Vicky Haastrup said the initiative of the magazine is timely, as it will enable the sector to understand the maritime workers better.
She congratulated MWUN for being consistent in contributing immensely to the growth of the maritime sector even as she commended Comrade Adeyanju for his leadership qualities.
The Managing Director of Nigerian Ports Authority (NPA), Mohammed Bello-Koko, represented by Mrs Sarah Ballah commended MWUN for the conceptualising the magazine, urging the union to ensure the initiative is sustained.
Also speaking, the Port Manager, Lagos Port Complex Apapa, Charles Okaga also commended the union for the idea behind the new publication.
He urged the union to continue to work with NPA to sustain peace and harmony at the ports.