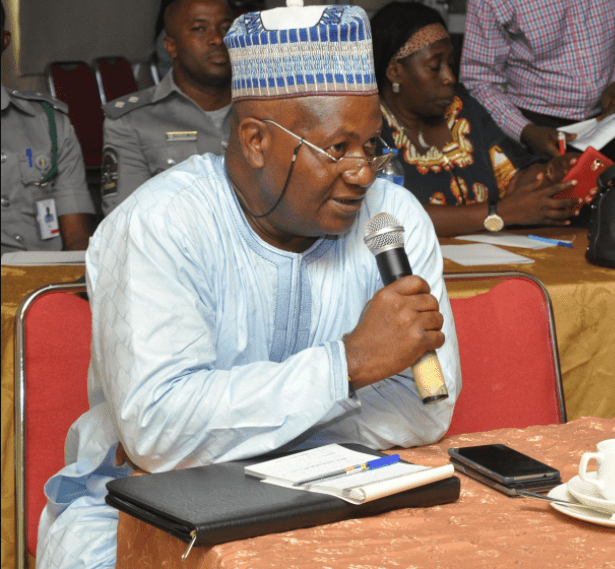 The former National Publicity Secretary of the Association of Nigerian Licensed Customs Agents (ANLCA), Joe Sanni, has described his expulsion from the association as illegal.
SHIPS & PORTS reported on June 29 that the National Executive Council of ANLCA expelled eight members and their companies from the association over alleged "anti-association activities".
Those expelled include a former president of the association, Ernest Elochukwu and his company, Nestelo Global Limited; a former secretary of the Board, Tai Oyeniyi and his company Mac-Mary Nigeria Limited; and a former Coordinator of the Western Zone, John Oforbike and his company, Salim International Nigeria Limited.
Other expelled members of the association were Temitope Akinyele and his company Green Star Nigeria Limited; former National Publicity of the association, Joe Sanni and his company, Multimodal Logistics Ltd; former Chairman of the Board of Trustees, Taiwo Mustapha and his company, Pyramid Nigeria Limited; Bayo Oyekangun and his company, Bay-Lee Agencies Limited.
But in a chat with SHIPS & PORTSon Friday, Joe Sanni said the action of the ANLCA National Executive Council violated an order of the Federal High Court issued on 11 October 2019 by Justice Rilwan Aikawa.
He said Justice Aikawa, ruling in a suit number FHC/L/CS/1274/2018 declared the Board of Trustees of ANLCA "illegal, null and void having not been duly registered by the Corporate Affairs Commission (CAC)".
"Flowing from Justice Aikawa's judgment in Suit No. FHC/L/CS/1274/2018, all administrative/governance structures created by that illegal BOT, boils down to nothing, founded on a non-existent foundation.
"It must also be noted that since they cannot put something on nothing logically, and as a direct derivative of the judgment, Justice Aikawa, in furtherance to his earlier judgment of 11/10/2019, gave a restraining order in Suit No. FHC/L/CS/921/2020 on the 26th of August 2020 to the effect that NECOM members should stop parading themselves as national officers of ANLCA, and should stop signing any letters, documents on behalf of ANLCA," he said.
Sanni also said that his expulsion, along with other actions of the ANLCA leadership cannot stand because in addition to Justice Aikawa's order, Justice Oguntoyinbo, also of the Federal High Court sitting in Lagos, issued a restraining order on the ANLCA leadership on June 29, 2020, "stopping them from harassing, intimidating, restraining or inhibiting the plaintiffs."
"Are these misled in a sane environment aware that none of the orders mentioned above have been challenged in court of law or vacated till today?
"Having violated those orders severally, there was no way to appeal the orders any longer, without been found culpable of disrespect for the court orders, and instantly become candidates for correctional centres," he said.
Copyright Ships & Ports Ltd. Permission to use quotations from this article is granted subject to appropriate credit given to www.shipsandports.com.ng as the source.