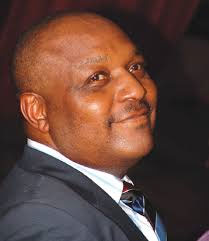 Justice Adebukola Banjoko of FCT High Court, Gudu, on Wednesday adjourned till April 24, hearing in the N1.64 billion fraud suit filed against Rev. Jolly Nyame, former governor of Taraba.
The adjournment was to give the defence time to bring its witnesses. Nyame is facing a 41-count charge of misappropriation of state funds to the tune of N1.64 billion. On Feb.14, he lost his `no case submission' when the judge ruled in favour of the EFCC.
Mr Olalekan Ojo, Nyame's counsel, told the court that they were having "very serious challenges'' in bringing their witnesses.
"My lord, today was set for opening of our defence. The court must have been informed that we intend to call three witnesses.
"To ensure that everything was in order, we had conducted conferences with one of the witnesses who is still in service, but unable to be here,'' Ojo said.
He said that the first witness they intended to bring was a police officer from Gombe State. Ojo also said, "we have decided that it will be necessary to have a subpoena served on him in order to compel his presence in court.''
The counsel, who begged for more time, said that their failure to bring their witnesses in court today was not anticipated. "In the circumstances, we are constrained to request for an adjournment,'' he said.
Justice Banjoko, who initially objected to a date in April, said, "we are not supposed to adjourn for more than 14 days."