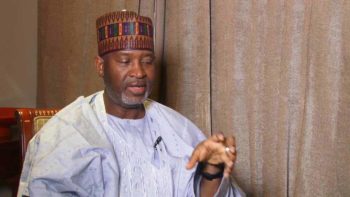 The N20 billion proposed for the aviation sector out of the N262 billion Ministry of Transportation budget estimate for 2017 budget is not exciting in the face of the myriad of work to be done, Minister of State, Aviation, Hadi Sirika, has said.
The minister said in Abuja that, though the amount is small, it is what the government can provide in the face of dwindling revenues.
"The 2016 and 2017 budgets are not exciting to the aviation industry. But that is what government can provide. Government has quite a number of things on its feet. Given the opportunity, government will do more because aviation is quite vital and important to the economy because it connects businesses and people," Sirika said.
"We are getting N20 billion out of the N260 billion meant for transportation in the 2017 budget estimate. This is because government doesn't have the capacity to give more funds to aviation but within the limited amount of money given, we will try to see how best we can use it," he assured.
Speaking on the Abuja runway repairs, he said though when completed it will be same length and width, it will come with enhanced integrity.
"The runway is the same runway but it is going through total rehabilitation. However, the structure will be reinforced and new asphalt reinforcement will be added, which hasn't been done in Nigeria before. This will strengthen the integrity of the structure, prolong the life of the structure and make riding quality significantly improved.
"The cabling and the runway light will be changed to much more new technology. But the runway length and width will be the same," the minister explained.
Copyright Ships & Ports Ltd. Permission to use quotations from this article is granted subject to appropriate credit given to www.shipsandports.com.ng as the source.