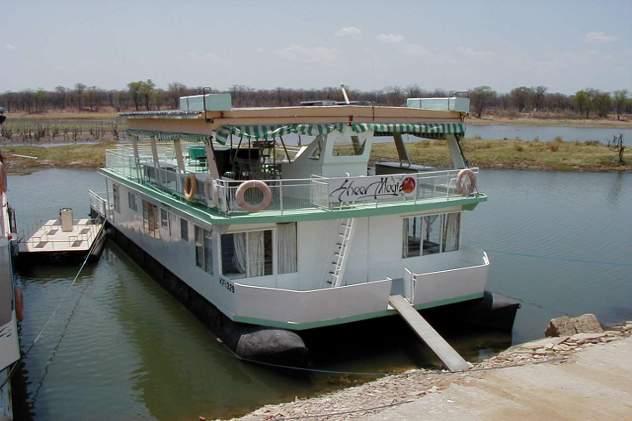 Worried by the unwillingness of the Defence headquarters to pay the balance of over N2 billion debt owed its members, the Coalition of Houseboat Owners yesterday called on President Muhammadu Buhari to intervene in the matter.
It said that the debt was incurred by the Defence Headquarters which hired house boats from its members for the Joint Task Force (JTF) for the surveillance of the creeks of the Niger Delta region.
Speaking with newsmen, yesterday, spokesman of the coalition, Engr. Eberiere Otomewo, decried the reluctance of the Defence headquarters to clear the outstanding debt, lamenting the untold hardship the situation has brought on his members.
Noting that they were finding it difficult to meet their family obligations, he said some of their workers who were militants are threatening to return to the creeks as an alternative means of livelihood.
Otomewo said that some of their children and dependents have dropped out of school, while some others died due to lack of money to pay their medical bills.
Decrying that the development was unhealthy and unfortunate, he wondered why the government was unwilling to pay them for the services they rendered.
Noting that they have been in court with the three contractors, who hired the houseboats from them, he added that there has been series of adjournments in the cases till date.
He lamented that the boats, which they leased since 2012, were fast dilapidating due to lack of maintenance, adding, "Even the refusal of the Defence headquarters to release the boats is another issue. One of the house boats is lying underwater for lack of care and more may follow suit if same behaviour remains. Even so, JTF claims that the House boats were strategic to their operations."
"They are still using the houseboats yet. They won't maintain them, and they won't release them to us. This action of theirs is a complete show of impunity, hence we are appealing to President Buhari to intervene in the matter.
"As I speak to you, we can no longer pay our bills. We are now being seen as irresponsible fathers. Some of us lost our loved ones to sickness while others dropped out of school just because we cannot raise money for their bills.
"No responsible government will do this to its citizens. This is why we are crying out for the whole world to know what we are going through after rendering good service to our country."