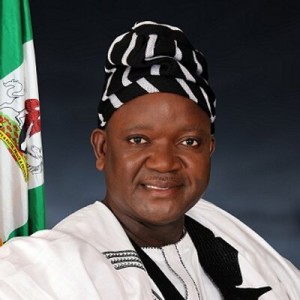 Governor Samuel Ortom of Benue, on Wednesday, justified the project plan of a N38bn Cargo Airport in the state, claiming that the government would not pay for its construction.
Ortom told journalists in Makurdi that the proposed airport would be a Public Private Partnership driven project, aimed at boasting both agricultural and infrastructure development in the state.
The governor explained that government had nothing to do with the project, apart from providing the enabling environment for the consortium to build the facility.
He explained that the government had agreed with the consortium to build the airport and return 15 per cent equity to the government, which would be paid using the dividends upon completion of the project.
He said, "We are aware of our inability to pay salaries as at when due and as a government, we are not insensitive to the people's plight. No reasonable government would reject this type of opportunity during this time of recession.
"We had a good deal with the Cargo Polis Development Consortium, where they are to fund the project 85 per cent; N32.3bn through the Chines Nexim Bank while we had equity of 15 per cent; N5.7bn.
"We informed the consortium of our inability to pay the 15 per cent and the company has already sourced for the 15 per cent on our behalf, so that it would be deducted during the sharing of dividends on completion.
"We had a concession agreement with the consortium to manage the airport for 25 years."
The governor said that the feasibility study, compensations and other technical issues were being processed for effective commencement of the project.
He disclosed that the MOU signed between the parties made provision for the construction of housing estates, training institutes, dual road and other commercial activities around the airport.
Ortom urged those who had been criticising the project to think twice and ask relevant questions concerning the project rather than condemning it outright.
The airport will have general cargo and cold storage warehouses to prevent waste.
Copyright Ships & Ports Ltd. Permission to use quotations from this article is granted subject to appropriate credit given to www.shipsandports.com.ng as the source.