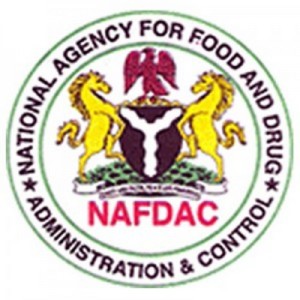 The National Agency of Food and Drug Administration and Control (NAFDAC) says it has arrested members of a forgery syndicate that specialises in the forgery of NAFDAC number, certificates and documents from government agencies.
The Acting Director General, NAFDAC,  Yetunde Oni, who was represented by the Director of Enforcement, Barr Kingsley Ejiofor, disclosed this in Lagos on Tuesday.
The NAFDAC boss told journalists that among the documents recovered from the forgers were; certificates of registration bearing the forged signature of Acting DG of NAFDAC, documents from government agencies including the Corporate Affairs Commission, Federal Inland Revenue Service, Federal Ministry of Justice, Federal High Court and a payment verification form from a non-existent 'Barclays Bank'.
Oni said the syndicate was busted after the agency investigated complaints from three countries, about some Nigerians that posed as NAFDAC officials to process some NAFDAC registration documents for intending importers of regulated products.
Complaints were received from the High Commission of Nigeria in New Delhi, India on behalf of a firm called Bharti Phosphates, a German manufacturer of pet food supplement and one  Akeem from Tunisia who wanted to confirm whether he should pay money to a company in Nigeria called Samjoe Ventures for the registration and shipment of 5000 metric tons of calcium carbonate.
She said after investigation it was discovered that an international criminal group headed by  Eze Okoronkwo, a resident of Aba, Abia State was behind the fraud.
"Okoronkwo had other Nigerian collaborators, Indian collaborators as well as nationals of Philippines, Tunisia, El-Salvador, the United States, Canada, Mauritania, Denmark, Mexico, Greece, Switzerland, Indonesia and Republic of South Korea who all acted as brokers to the syndicate," the NAFDAC boss said.
"The syndicate had collected the sum of $13,640 while there were plans to collect a further sum of $57,720."
The NAFDAC DG added that the group sourced brokers with dollar or euro accounts with a promise that the broker would be entitled to 30 per cent or 40 per cent of the proceeds of the venture.
"They contact the companies thereafter through their known websites.(E.g European Union Distributors website) The victim is then gradually fleeced while being presented with fake documents," she added.