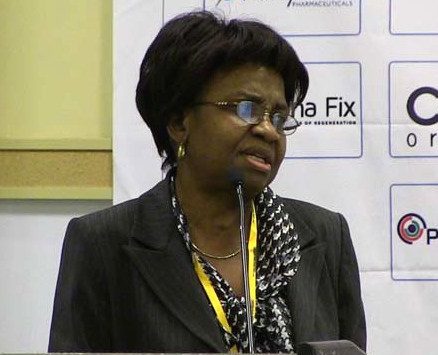 Director General of National Agency for Food Drug Administration and Control (NAFDAC), Prof Moji Adeyeye, has assured stakeholders in chemical marketing, distribution and veterinary products that they will be treated fairly henceforth, without experiencing further police harassment.
She gave the assurance at a one-day stakeholders meeting tagged, "Meet NAFDAC DG", in Lagos.
Prof Adeyeye said the agency has been inundated by sundry complaints by the stakeholders of unauthorised personnel, especially the police.
She said, "So NAFDAC will be approaching the lawmakers to assist it in addressing the issue, as well as describing the line of action of every organ of government responsible for doing what. There are no multiple regulators over chemicals in Nigeria, it is solely NAFDAC'S.
"We are not resting on our oars as we are repositioning the agency to do the right things. This agency does not exploit stakeholders but believes in due diligence".
"Chemical permits processing and authorisation is done electronically via the Single Window Trade Portal (www.trade.gov.ng/nafdac). Generally observed lapses include: untimely renewals of listing certificates, incomplete documentations e.g. inadequate Stock Cards and Utilisation Records, Safety Data Sheets without chemical compositions, illegible attachments to the portal, noncompliance to Good Warehousing Practice, to mention but a few."
The Director General added that the agency has developed an objective risk assessment method for chemicals wherein the hazard level and exposure rate is adequately evaluated and used to categorising the chemicals as either general or restricted.
She added that the demand for agricultural produce both in Nigeria and other countries is on the increase, although agricultural produce from Nigeria were still been rejected by importing countries as a result of high level of pesticides residues occasioned by misapplication of pesticides and agrochemicals.
Prof Adeyeye explained that the Veterinary Medicine and Allied Products Directorate was created as part of the restructuring effort by the Agency to give greater impetus to the regulation of pesticides and agrochemicals.
"The Directorate provides science-based advice on the safety, efficacy and quality of pesticide and agrochemicals, issuance of permit for bulk importation of pesticide, agrochemicals, fertilisers, listing of agrochemical marketer, GMP inspection of pesticides and agrochemical facilities and permit monitoring inspection.
"VMAP Directorate collaborates with research institutes in Nigeria to conduct field trial evaluation of new molecules (pesticides and agrochemicals) Bio-Fertilizer, Bio-Pesticides introduced into the country to ascertain the efficacy and safety of these products.
"The directorates collaborate with stakeholders and professionals to ensure appropriate use of pesticides and agrochemicals and should desist from using banned products, so Nigerian exported farm produce will no longer be rejected," she said.