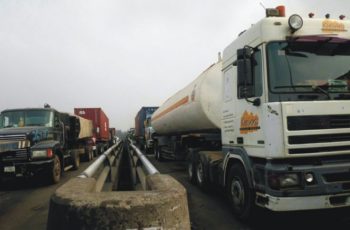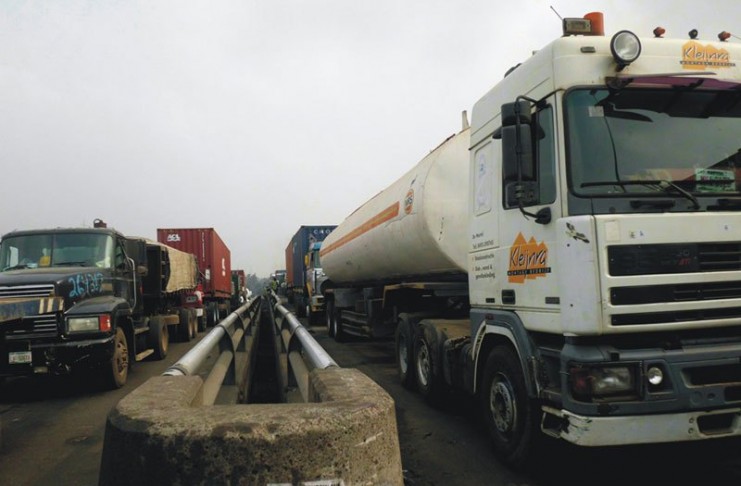 The National President, Nigerian Association of Road Transport Owners (NARTO), Dr Kashim Bataiya, on Wednesday urged the Federal Government to ban the importation of 60,000 litres capacity trucks into the country.
Bataiya informed newsmen in Abuja that the call was to save completed sections of federal roads from frequent damages caused by overloading of trucks.
The NARTO President said tank manufacturers and fabricators should be warned against constructing truck body or tank of 50,000 liters capacity and above.
Bataiya called on the Federal Government to adopt trucks of 45,000 litres as the maximum capacity permitted to ply on Nigerian roads.
He urged the Petroleum Equalisation Fund (PEF) to take census of all tankers of 50,000 litres and above.
"Government should allow NARTO five years within which to recover the cost of the tankers before enforcing ban of the trucks or acquire and put them to other uses.
"Transportation of goods in any container with weight of more than 30 tons by road should be discouraged.
"All electric transformers, generators, equipment, machines, plants and containers with more than 30 tons should be transported by rail," he said.
Bataiya called for the construction of weigh bridges on federal highways within a distance of 100 kilometers interval.
According to him, the bridges should consist of permanent structures and mobile weighing vans to be managed by the Federal Roads Maintenance Agency (FERMA).
He also urged the Federal Government to set up Axle Load Control Stations along the major corridors in the country.
The NARTO President said the stations should be evenly distributed across the country, taking cognisance of highways with most traffic.
He said the condition of road infrastructure in the country had been the subject matter of critical discourse in recent times, adding that the highways were characterised by gullies and portholes.
Bataiya said the deplorable state of the roads had made it difficult for motorists to make successful journeys without incurring substantial damage that cost a lot of money to fix. 
Copyright Ships & Ports Ltd. Permission to use quotations from this article is granted subject to appropriate credit given to www.shipsandports.com.ng as the source.