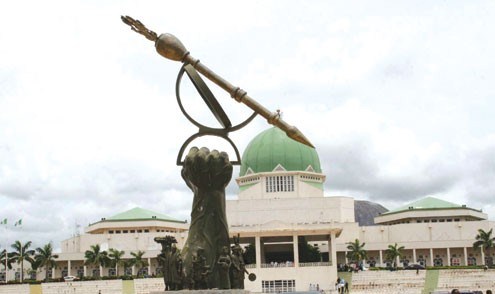 The National Assembly has invited President Muhammadu Buhari to brief a Joint Session of the Assembly on steps being taken to steer the nation out of recession.
The resolution was reached on thursday at the Senate when it concurred to an original resolution of the House of representatives inviting the president for the meeting.
The lawmakers answered in the affirmative when the question was put by the President of the Senate, Bukola Saraki.
"Distinguished colleagues that the senate do concur with the House of Representatives resolution on an invitation of Mr. President Commander in Chief, President Muhammadu Buhari GCFR to address a joint session of the National Assembly to intimate it on plans to get the country out of the recession.
"Those in favour say 'Ayes'!!!, those against say 'Nay'. The Ayes have it,".
Nowever the Senate did not specify a date on which the President is to brief the joint session.
Since the resumption of plenary, the National Assembly had taken a lot of steps to help steer the nation out of recession. One of the strides on the part of the Red Chamber was to conduct a two day plenary on ways out of recession after which is made 20 recommendations. Key points of the recommendations was that the nation should not sell its National assets as was then suggested.
The Senate also recommended the need for true federalism and amendment of section 162 of the constitution to review the sharing formula between the Federal Government and State governments.