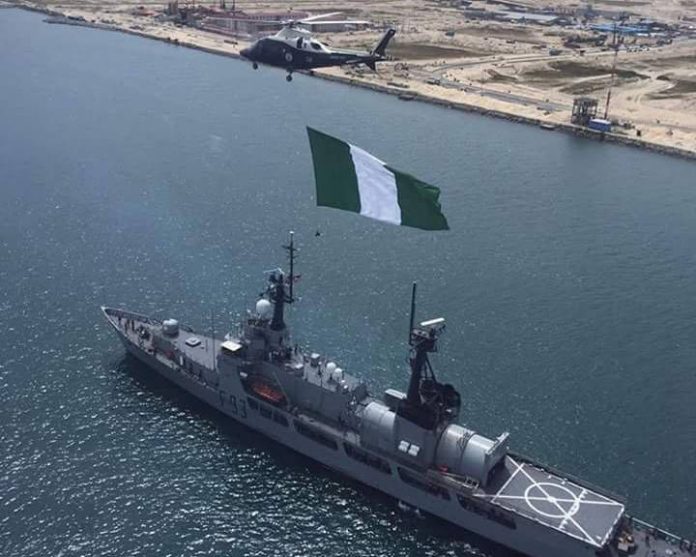 The Nigerian Navy on Monday deployed 14 warships and two helicopters to tackle the rising incidents of piracy in the Gulf of Guinea.
Chief of Naval Staff, Rear Admiral Awwal Zubairu Gambo, during a press conference to flag off "Exercises Secured Waters", said the 14 ships and helicopters had been directed to ensure that the nation's territorial water was safe for commercial activities.
Gombo said the exercise was aimed at sending a strong message to pirates and sea robbers and their sponsors that it was no longer going to be business as usual.
The navy chief, who addressed journalists onboard the Nigerian Navy Ship (NNS) Thunder, disclosed that his cardinal priorities was to improve the operational efficiency of the naval fleet in terms of sea readiness and its availability for operational deployments.
This, he said, was in line with the mandate given to him by President Muhammadu Buhari to urgently restore normalcy in the nation's maritime domain and put in place a conducive environment for maritime business to flourish.
Flag Officer Commanding (FOC), Western Naval Command, Rear Admiral Oladele Daji, said the exercise involved the deployment of assets from all the three operations command and Naval Training Command with adequate support from the Logistics Command and autonomous units.
He said the exercise presented an opportunity to evaluate and revise the navy's operational and projected fleet response plans.