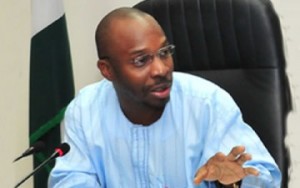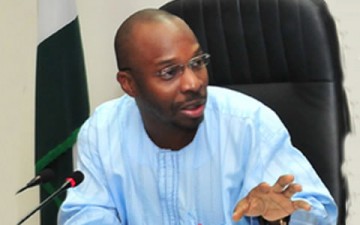 The National Bureau of Statistics (NBS), has said tourism sector accounted for 34 percent of GDP and about 20 percent of the nation's employment creation in 2017.
The Statistician-General of the Federation,  Dr Yemi Kale, made this known at the 61st United Nations World Tourism Organisation Commission for Africa (UNWTO-CAF), Conference, in Abuja on Tuesday.
The theme of the conference is" Tourism Statistics: A Catalyst for Development."
Kale disclosed that tourism activities in Nigeria had immense potential and indeed, the sector encompasses and affects several sub-sectors across the nation's key output sectors.
He said Nigeria was an inspirational destination for visitors, adding that international visitors come to the country to immerse themselves in its landscapes, indigenous culture and experiences and do business.
He said, " This is our competitive advantage and we need to work together to make the most of it."
Kale also said that tourism activities reinforced cultural pride, the preservation of the nation's unique heritage and traditions, as well as the conservation of their environment.
According to him, it is because of its far-reaching impact on all groups of society, that tourism is mentioned specifically within both the Sustainable Development Goals and the wider Agenda 2030.
He said, " With respect to the direct impact of tourism on GDP, there are some economic activities that makeup what we may call the tourism characteristics sectors.
"The art, entertainment and recreation, trade, transport, accommodation and food services, administrative, support and other services account for 34 percent of GDP in 2017 and about 20 percent of employment.
" Even though as you know not all of that 34 percent and 20 percent GDP and employment contribution will be related directly to tourism activities.
"Nevertheless, this shows you the immense potential of tourism activities in Nigeria, a $500 billion economy with about 70 percent of that household consumption expenditure."
Kale said that tourism had also proved to be a much-needed source of additional income for households particularly within rural regions.
He said that the theme of the conference was very central to the role of tourism statistics in promoting inclusive economic growth and development.
"It is a testament to the work of the Commission for Africa, and all its members here, that data is rightly recognised as pivotal to the process of building a sustainable tourism sector.
"For us in Nigeria and at the NBS, we also understand that the direct economic benefits of tourism which reflects the direct internal spending within the country from both residents and non-residents on tourism related activities.
"Tourism also has indirect and induced effects ranging from job creation, to increased revenue through taxes and foreign exchange, to improved local infrastructure, are far reaching."
Kale, therefore, said that tourism statistics was more imperative as a tool in tracking development goals, measuring progress, and improving the efficacy of policy interventions.
According to him, tourism statistics is critical in providing the sector with the best foundation to base its decisions on.
He said that the challenges of producing tourism statistics in Nigeria were clear and present.
He added that one such challenge was the high level of informality of the tourism characteristics activities with about 60 percent of them informal in nature.
Kale said said the poor attitude towards record keeping, inadequate funding and weak coordination among tourism statistics related agencies and business also compounded the problems.