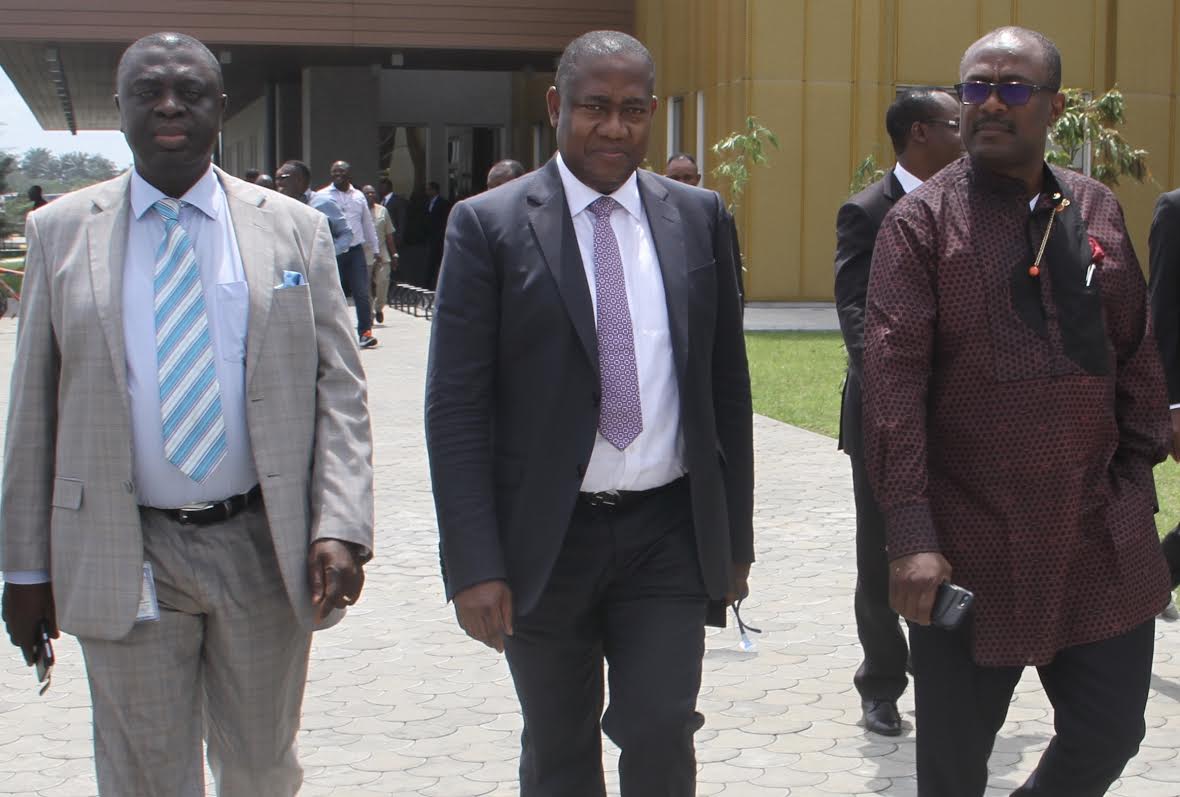 The Executive Secretary, Nigerian Content Development and Monitoring Board (NCDMB), Engr. Simbi Wabote, has commended INTELS Nigeria Limited for developing the Onne Free Zone into what he called "a world class facility".
Speaking shortly after touring the expansive Onne Free Zone in Rivers State on Friday, Wabote also commended the various companies that have invested and are operating at the facility.
The NCDMB boss said, "First I want to thank the management of INTELS for organizing this visit. We came here not just to visit INTELS but also to visit most of the companies operating within this facility.
"We have seen FMC, Pipe Coaters, we also saw GE, One Subsea, AOL Orwell and a couple of others. I can tell you that it is a very impressive facility: you have a lot of clients here.
What I see from discussion and interaction with them, I see this facility as world class. I believe they all want to remain within this facility to continue their business. Because I don't think there is any other facility in this country that can match what you have here.
"Which for me is mind blowing, a lot of us do not know what is here; we hear about Onne, we hear about INTELS, our perspective of Onne and INTELS is completely different. We didn't think it could even measure up to NPA in Apapa port and the other ports in Lagos. This is quite significant; given the number of companies you have here, given the marine activities that are ongoing here.
"I am sure 95% of your clients are in the oil and gas industry, which is very important because you are also operating within the Oil and Gas Free Trade Zone. So it is a no-brainer to know that most oil and gas companies want to be here."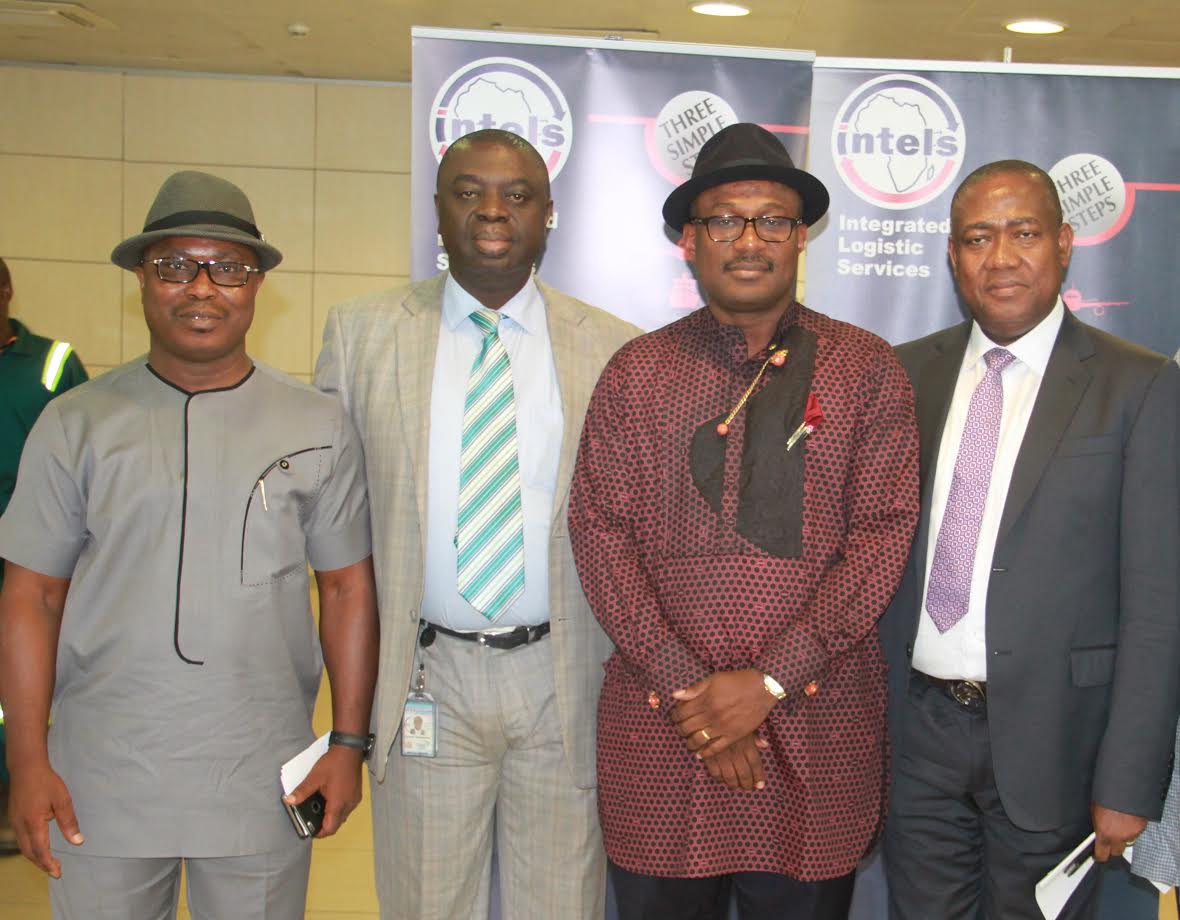 General Manager Legal of INTELS Nigeria Limited, Mr. Mike Epelle, who led the team of top management staff that received the NCDMB boss, said INTELS remains fully committed to maximizing, in a sustainable manner, the use of Nigerian human resources, materials, equipment and services in its operations without compromising the company's values, quality, health, safety and environmental standards.
He said, "INTELS is resolute and committed to maximizing the participation of Nigerian businesses and local contractors in its operations in compliance with the Nigerian Oil & Gas Industry Content Development Act, 2010."
Mr. Epelle also said that the leading oil and gas logistics giant takes all reasonable measures to meet requisite Nigerian Content levels in its operations.
"INTELS implements the job owners approved Nigerian Content Plan without compromising the intent of achieving the best overall value for the project in terms of price, quality, efficiency, delivery and operating parameters," he said.
Also speaking, Head of Administration and General Services of INTELS Nigeria Limited, Mr. Chibuisi Onyebueke, said the Onne Free Zone is a Federal Government facility developed and positioned by INTELS to play a major role in the development of the West African oil and gas industry, with a unique package of incentives and strategic advantages unrivalled throughout the rest of the sub-region.
He said the Oil and Gas Free Zones Act provides a wide range of incentives and other strategic benefits to investors operating within the Onne Free Zone, similar to those offered by other successful Free Zones throughout the world.
He listed some of the incentives to companies operating at the zone to include free port incentives, Customs incentives, immigration incentives, tax incentives and other benefits contained in Section 18 of the Oil and Gas Free Zone Act.
According to Mr. Onyebueke, INTELS Nigeria Ltd operates in government-owned port facilities and Free Zones to provide comprehensive integrated logistics services to the oil and gas industry
He said INTELS is leading the Nigerian oil and gas logistics support industry as a core logistics service provider through its skills, efficiency, integrity and quality of service.
"The organization has 30 years of experience in ports management and terminal logistic support services in shore bases across Nigeria, applying the 'One Stop Shop' solution under its Oil Service Centre Concept."
Companies in the Onne Free Zone visited by the NCDMB team include FMC Technologies, General Electric (GE); One Subsea, West Atlantic Shipyard, Pipe Coaters Nigeria Limited, AOS Orwell, and Vallourec.
Engr. Wabote and his team also visited INTELS' Women Empowerment Programme Synergy Scheme (WEPSS) where more than 100 women are being trained on fashion design and tailoring; and the newly developed ultra-modern Onne Port Multi-Centre (OPMC), which can conveniently seat 1,500 people for conferences, workshops and other events.
Top management staff of the NCDMB who accompanied the Executive Secretary, Engr. Simbi Wabote on his maiden tour of the Onne Free Zone include the Director Monitoring and Evaluation, Mr. Tunde Adelana and the Director Planning Research and Statistics, Mr. Patrick Obah, among others, while the INTELS Nigeria Limited team which received the delegation include the General Manager Legal, Mr. Mike Epelle; the Head of Administration and General Services, Mr. Chibuisi Onyebueke; Head Government and Public Affairs, Mr. David Alagoa and the Chief Operating Officer, Mr. Laurence Smith among others.    
Copyright Ships & Ports Ltd. Permission to use quotations from this article is granted subject to appropriate credit given to www.shipsandports.com.ng as the source.