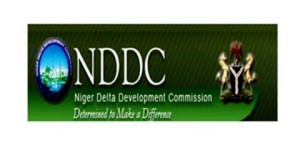 The Managing Director and Chief Executive Officer, Niger-Delta Development Commission (NDDC), Nsima Ekere has called for more strategic partnerships between the NDDC and critical stakeholders at the Niger-Delta aimed at addressing poverty and other development challenges facing the region.
The NDDC boss who made this known to journalists yesterday in Bomadi community in Delta State while addressing stakeholders within Bomadi, Burutu and Patani communities, disclosed that collective efforts of all was needed to re-energise and re-invigorate the region for sustainable poverty reduction, employment generation, wealth creation and value re-orientation.
Ekere explained that the Management team of the Commission had embraced the new thinking of federal government on the urgent need for peace and diversification as a result of the present challenges of dwindling economy accentuated by reduction in the nation's daily crude oil out, low oil prices and over dependence on mono economy.
He said: "we must all work together to put our hands on deck to end poverty, we would have fine turned our strategies, developed and all inclusive and acceptable road map and framework that will take this our engagement beyond here and into other communities in the Niger-Delta region" and called on the people to support the NDDC in its efforts at creating a conducive and enabling environment for the region.
Ekere disclosed that NDDC at present, is championing capacity development and utilization that will further the impetus and effectuate the federal government of Nigeria's Local content development, adding that it will pursue and will continue to pursue the development of Micro, small and medium scale enterprise development, as well as embark on critical infrastructure development to writ, the construction of several hundreds of kilometers of roads/bridges that will create economic communication.
According to him: through our rural electrification and transforming installation scheme, we are constantly, supporting government's rural industrialization programme, most importantly, support for better education".
Responding on behalf on the stakeholders, Chief Brisibe Benjamine one of the leaders in Bomadi charged the commission to push forward unbiased ideas that will move the region forward including redirecting the minds of the people towards sustainable peace in the Niger-Delta region.