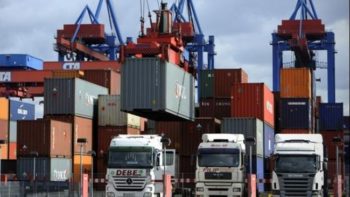 The Executive Director of the Nigerian Export Promotion Council (NEPC), Alhaji Abdullahi Aliyu has said Nigeria's failure to diversify her economy and over-dependence on oil revenue is one of the factors that has contributed in exposing the nation's economy to vulnerabilities in the face of declining of oil prices.
Aliyu made this known on Thursday at a stakeholders' forum held in Kano.
He noted that the neglect and non-development of critical sectors, especially the non-oil export had turned the oil resources to 'resource course'.
Aliyu said although successive governments at the federal level had introduced various programmes for diversification of the nation's economy and enhancing growth, however, decades after the introduction of the programmes, there has not been any perceptible improvement in the economic malaise.
"This is because the oil sector still is the largest contributor to the nation's economy. In 2016, oil sector contributed 91.9 percent to the total export earnings and 76.5 percent of total government revenue.