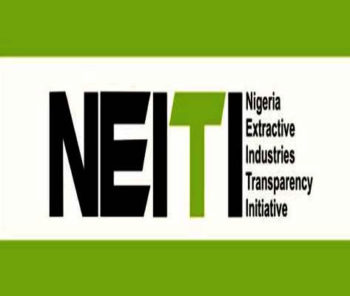 The Nigeria Extractive Industries Transparency Initiative (NEITI) says recovery of just 20% of unremitted revenue by the Nigerian National Petroleum Corporation (NNPC) and its subsidiary, the Nigerian Petroleum Development Company (NPDC), can offset the deficit in the 2017 budget and jumpstart the economy.
This means the government would not have needed to borrow both locally and internationally to finance its budget.
In its March 2017 policy brief, the oil industry revenue watchdog said by its own calculations, "total unremitted revenues to government's treasury amount to $21.778 billion and N316.074 billion. At current exchange rate, this comes to about N7.2 trillion".
These are amounts due from three main sources: federation assets divested to NPDC and NPDC's legacy liabilities; payments for domestic crude allocation to NNPC; and dividends from investment in Nigerian Liquefied Natural Gas company (NLNG) paid to but withheld by NNPC — all between 2010 and 2014.
"The failure of government agencies to remit revenue to the treasury has significant implications for Nigeria's economy in two ways. The questionable practice of withholding revenues due to the treasury is partly implicated in government's current fiscal struggles. Yet, the withheld funds offer huge and interest-free opportunity to stimulate the economy, much easier and much better to access than internal and external borrowings, depending on government's capacity and willingness to use its machinery to recover unremitted funds," it said.
NEITI said a third of the computed unremitted revenues "would completely eliminate the need to borrow to finance the budget. This has both short and long-term positive implications for the economy. Short-term macroeconomic benefit has been discussed in relation to the implementation of the 2017 budget. In the long run it would improve Nigeria's stock of productive infrastructure as envisaged by the current administration, with attendant multiplier effects on the economy".
The failure of NNPC and NPDC to remit revenue to the federation account, according to NEITI, is caused by lack of transparency in some of the commercial decisions involving Nigeria's national oil assets; lack of accountability mechanisms guiding the operation of organizations managing the country's valuable assets; and clear violations of constitutional provision requiring remittance of government revenue to the federation account.
Consequent upon these revelations NEITI recommended as follows:
All outstanding revenues from NNPC and NPDC should be remitted to the Federation Account. In order to achieve this, it would require the urgent intervention of the highest political authorities namely the Presidency and the National Assembly. It is also recommended that further investigation should be carried out to determine actual value of some of the identified transactions.
Cases of criminal breach and willful violations should be assigned to relevant state institutions for appropriate actions.
Oil and gas revenue rules should be reviewed to ensure that revenues are collected directly by state revenue collection agencies or are remitted immediately by the national oil corporation and its subsidiaries.
The Nigerian Petroleum Development Company (NPDC) functions as NNPC's upstream arm and has the mandate for exploration and production.
It currently operates three categories of oil mining leases (OMLs), totaling 21.
NEITI said unremitted funds from NPDC fall under three categories: the full payment for the 12 OMLs divested from the Shell and Agip joint ventures;
The second, NEITI said, is cash calls amounting to $552 million erroneously paid on these divested assets by the National Petroleum Investment Management Services (NAPIMS), the investment arm of NNPC.
"Although NPDC refunded $424 million to NAPIMS (which was not refunded to the Federation Account), NPDC is yet to refund $148.278 million and N2.42 billion from the cash-calls mistakenly paid to it," the watchdog said.
The third element of unremitted revenues are arrears of liabilities of taxes, royalties and levies. The NEITI 2014 audits revealed that "as at December 2014, NPDC had failed to remit $1.458 billion for Royalty Oil, Royalty Gas, PPT, and NDDC Levy. Also, NPDC had failed to remit N70.014 billion for PAYE, WHT, EDT, VAT, Gas Flare Penalty and NDDC Levy."
NEITI pointed out that NNPC's divestment of 55% of its stake in the Shell JV was valued at $1.8 billion by the Department of Petroleum Resources (DPR).
"However, considering the figures from Shell's divestment of between 30% and 45% of its own share in the same joint venture, PwC arrived at an alternative commercial valuation of these assets of $3.4 billion.  'This means the eights OMLs were undervalued by, or valued at a discount of, 47%. Despite this, NPDC has paid only $100 million on these OMLs divested between 2010 and 2011, leaving an outstanding of $1.7b of the discounted valuation. The four assets divested in 2012 by NNPC to NPDC under the NAOC JV were not valued until four years later. In the third quarter of 2016, DPR valued these four OMLs at $2.225 billion. NPDC has asked for clarification of the basis of the valuation. Therefore, NPDC owes the Federation $3.925 billion for these 12 divested assets.
"However, while waiting for the determination of the consideration, NNPC reported it had remitted US$1.3 billion to the Federation Account from the gas revenue derived from the assigned assets from January 2013 to date. Thus, the NPDC effectively intends to pay for these assets using revenues accruing from them. This is, to say the least, a very crude way of doing business and at the expense of the Federation. It is inconceivable that this would have been possible somewhere else, that is: buy an asset from someone, take possession without paying any amount, and use the proceeds from those assets, at your own convenience, as part-payments.
"NPDC has continuously enjoyed full rights and benefits accruing from the assets transferred as dictated by the terms of the deed of assignment, i.e. oil and gas revenues from the assigned fields have been paid to the account of NPDC. (This should not be an issue if NPDC had fully paid for these assets. As owners, NPDC should be entitled to the proceeds and will pay only taxes and royalties). But despite enjoying full benefits without consummating the conditions for full ownership, the parent company of NPDC, that is NNPC, did not declare any surplus to the Federation from the operations of the group since these OMLs were assigned to its subsidiary."