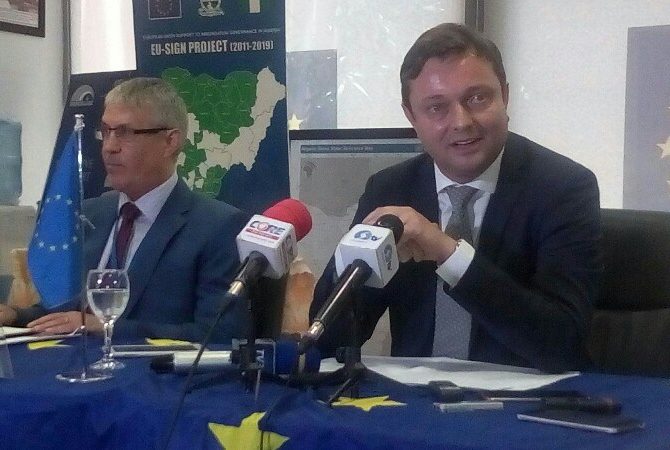 Bilateral trade volume between Nigeria and the European Union in 2017, reached €25.3 billion. This is an increase of 27 percent from that of 2016, which stood at €19.9 billion.
Head of EU Delegation to Nigeria and ECOWAS, Ketil Karlsen, who made the disclosure while briefing newsmen in Abuja on the forthcoming Europe Day on May 9, said about 50 percent of the 2017 trade value was in favour of Nigeria.
He said, "About €25.3 billion was traded in 2017. There is a clear significant surplus in the benefit of Nigeria. Of the trade volume, around 50 percent more is actually benefitting Nigeria."
Karlsen said EU remains the most significant trading partner of Nigeria, noting that trade and investment was an integral part of Europe's partnership with Nigeria.
He said though about 30 percent of Nigeria's external market is in Europe, the region is exploring ways to expand the trade ties.
The envoy further said the EU was making efforts to provide an additional market access for Nigerian products in Europe and beyond, thereby creating job opportunities for the teeming population.
On the EU Economic Partnership Agreement (EPA), which Nigeria is yet to sign, the Karlsen said the union would continue engaging the Nigerian government and other stakeholders on the benefits of the agreement.
He said, "We are partnering with the Nigerian government, private businesses and other stakeholders to promote this and to continue the dialogue on the economic partnership agreement.
"What we do want is to engage with everybody to stress the potential benefit that we consider in this kind of engagement in opening the market access, providing technical assistance in order to make sure that it does not become hostile to industries and the opportunities for youth employment, but opportunities to develop industries through access to market."