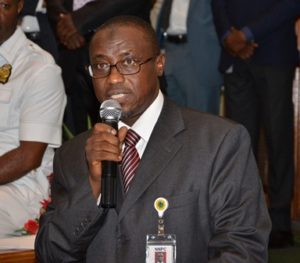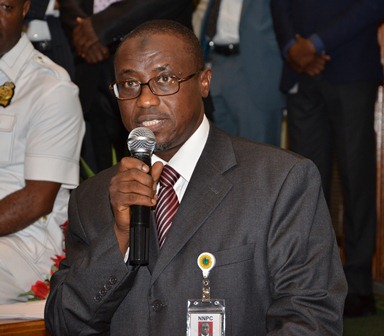 Nigeria's crude oil production yesterday hit 2.2million barrels per day, according to the Group Managing Director (GMD), Nigerian National Petroleum Corporation (NNPC), Dr. Maikanti Baru.
He spoke at the 6th Sustainability in the Extractive Industries (SITEI) conference in Abuja. The theme of the conference was "Building Local for Global."
The target, he said, is to build up the country's oil reserve to about 2.5mb/d and its subsidiary; the Nigerian Petroleum Development Company (NPDC), has already transformed from 15,000mb/d to 210,000mb/d.
He said the corporation had identified seven critical gas projects in order to enhance power supply and stimulate industrial growth.
The NNPC's Chief Operating Officer, Oil and Power, Mohammed Saidu, who represented him attributed the increase in production to the peace in the Niger Delta.
He said that the calmness in the Niger Delta and renewed efforts in the North East are indications that the corporation has renewed its strength for building oil reserves.
Baru said, "Current production is building up, we are doing about 2.2 million barrels per day today, but of course, the intension is to build on that, sustain production and grow it up to about three million barrels per day in the next few years.
"We have to grow the reserves. We have had little or zero exploration for the past years, but thank God we are now renewing that. With the calmness in the Niger Delta and some of the efforts in the North-Eastern region, we have now renewed our vigour towards building the reserves.
"And so in that way we have gone back to the Benue Trough and the Chad Basin. Although the Chad Basin is slightly behind, in the sense that we were about to go back when security challenges erupt, we are just waiting for the final green light for us to go back there.
"Again all these are towards building the reserves, for is you build up the production to about 2.3 or 2.5 million barrels per day, you need the reserves to sustain that volume. The NPDC has grown production from a mere 15,000 barrels per day to about 210,000 barrels per day as at today."
Baru also stated that the corporation had reclaimed the three main pipelines that supply crude oil to the refineries and that the product lines had also been reclaimed.
He added that "For the first time in the last five years we have been pumping products from Kaduna to Kano and this is in effort to reclaim the inland distribution and storage capacity that the NNPC has built over the years."  
Copyright Ships & Ports Ltd. Permission to use quotations from this article is granted subject to appropriate credit given to www.shipsandports.com.ng as the source.