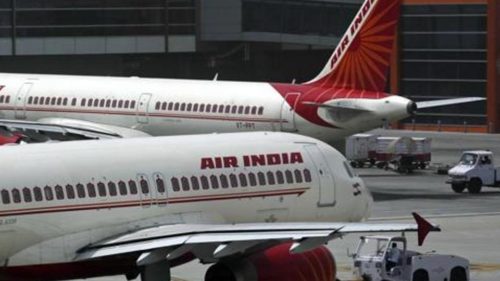 The new Indian High Commissioner to Nigeria, Abhay Thakur, says he is looking forward to the signing of Bilateral Air Services Agreement (BASA) between India and Nigeria before the end of January.
He added that the agreement will be signed when the Minister of State for Aviation, Hadi Sirika visit India next week.
Thakur made the disclosure late Wednesday at the World Hindi Day and Pravasi Bharatiya Divas in Abuja
He said, "We look forward to signing an air services agreement between India and Nigeria next week, during the visit of Honourable Minister of State for Aviation to India.
"A look at the air transportation services indicates that there are about four indirect flights between India and Nigeria daily, via Dubai, Ethiopia. So, there is a huge opportunity herein and it is something that needs to be addressed urgently.
"We hope that with the growth of Nigeria's aviation sector, we would be able to find (Nigerian) partners immediately after the signing of the aviation services agreement.
"Either on their own or on a co-shared basis to operationalise the agreement and commence direct flights."
The envoy also said both countries would conclude negotiations on the Double Taxation Avoidance Agreement by the end of January, noting that the agreements would boost trade and investment cooperation between the Commonwealth member states.