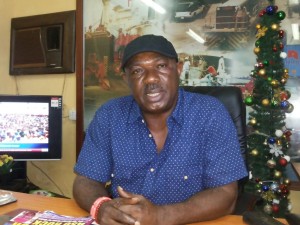 Founder of the National Association of Government Approved Freight Forwarders (NAGAFF), Dr. Boniface Aniebonam yesterday captured the state of the ports before concessioning in 2006. According to him, prior to the reform era, the ports were ill-equipped and poorly managed.
Aniebonam was speaking on a topic 'Challenges on the path to making cargo handling and terminal operations efficient and competitive – the freight forwarders perspective' at a programme organized by Business and Maritime Magazine.
"With due respect to past management of the Nigerian Ports Authority (NPA), the situation at that time was, to say the least, chaotic and disturbing.
"Handling gears and shore cranes were grossly deficient. The port was a graveyard of monumental antiquity for truck scraps, forklifts, trucks, cranes, caterpillars and 'beyond economic repair' vehicles.
"There was by-gone evidence of modernity in the ports. The stevedoring workforce was over-staffed with ageing men who earned the money while the young performed the job.
"Characterised by the absence of training and training facilities, the quality of docklabour services, was to say the least, discouraging.
"Sensitive cargo such as frozen fish, sugar and rice suffered great losses from wilful damage, pilfering and outright theft," he said.
Aniebonam noted that frequent strikes and service withdrawals were resorted to at the slightest provocation and this went on unabated.
"What is more, productivity ebbed, port charges, demurrage, shadow and miscellaneous taxations grew exponentially. Then, the devil himself- corruption came knocking and dealt a heavy blow on the entire port community," the NAGAFF boss disclosed.
He however said that port concession has reversed the trend.
Copyright 2016 Ships & Ports Ltd. Permission to use quotations from this article is granted subject to appropriate credit given to www.shipsandports.com.ng as the source.