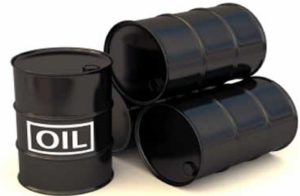 Nigeria recorded the biggest oil production decline among Organisation of Petroleum Exporting Countries (OPEC) members last December, as output dropped by 200,000 barrels to 1.45 million barrels per day, bpd, industry sources said.
This is even as OPEC's crude production fell by 310,000 barrels a day, as unplanned disruptions in Nigeria reduced the group's supply before deliberate cuts took effect this month.
Nigeria's huge output decline was attributed to maintenance on the Erha field and strike by workers at ExxonMobil Corporation's operations in the country which disrupted both exports and production, Amrita Sen, Chief Oil Analyst at London-based consultant Energy Aspects Limited, said.
A year ago, the country was pumping almost two million barrels a day. Also, no cargo of the Agbami crude grade was shipped in first half of December, while three of the four Erha cargoes originally scheduled to load were deferred, with two moved into January, according to loading programmes.
Other OPEC member countries that recorded output decline include Saudi Arabia, whose production fell by 50,000 barrels a day, while Venezuela declined by 40,000. Also, Iran, Kuwait and Angola each reduced output by 20,000 barrels a day while Algeria and Iraq were said to have dropped by 10,000. Libya pumped an extra 50,000 barrels a day last month as the Northern African nation reopened two of its biggest oil fields and loaded the first cargo in two years from its largest export terminal.
Supply from OPEC in December fell to 34.18 million bpd, from a revised 34.38 million bpd in November, according to shipping data and information from industry sources. Oil hit an 18-month high of $58.37 a barrel on Tuesday, boosted by an OPEC agreement to lower supply from January.
Copyright Ships & Ports Ltd. Permission to use quotations from this article is granted subject to appropriate credit given to www.shipsandports.com.ng as the source.