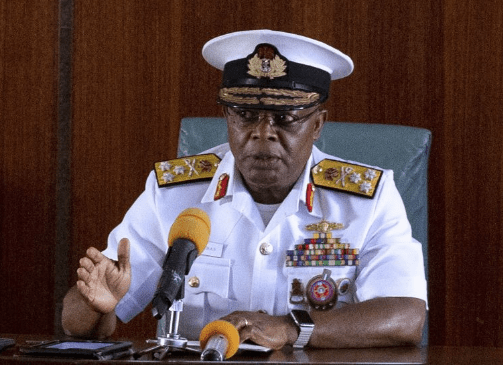 No fewer than 339 pirate attacks were recorded in the Gulf of Guinea in 2020, out of which 214 – representing 63 per cent of the total – were recorded on Nigeria's territorial waters, according to the Chief of the Naval Staff, Vice Admiral Ibok Ete Ekwe-Ibas.
Ekwe-Ibas, who stated this in a report released in Abuja on Tuesday, also stated that 107 sea robbery incidents were recorded in the nation's waters during the year.
The CNS noted in the report that although there was a slight increase in piracy attacks within the Nigeria maritime environment in 2020, more than 70 per cent of the attacks were unsuccessful due to the Navy's robust surveillance system and response capability.
Ekwe-Ibas also disclosed that Nigeria lost at least 3.1 million barrels of crude worth about $200 million (about N76.3 billion) in 2020 due to activities of pipeline vandals and crude oil thieves.
The Navy chief also revealed that the country also lost slightly above one million metric tons of Automotive Gas Oil (AGO), 2.6 million litres of premium motor spirit (PMS) and 3.6 million litres of Dual Purpose Kerosene (DPK) between January and December 2020.
He said a total of 982 illegal local refineries/refining sites were destroyed with about 487 suspects arrested during the year.
He also said that the Navy seized a total of 3,136,877 barrels of crude oil and 7,167,831 litres of petroleum products from suspected oil thiees.
"Various naval operations in 2020 led to the arrest of a total of 593 vessels/trucks/barges/boats suspected of committing various infractions within the maritime domain.
"The breakdown includes 87 vessels, 43 barges, 57-speed boats, 393 destroyed wooden boats, 13 trucks and 16 impounded vehicles.
"13 of these vessels are already forfeited to the Federal Government of Nigeria while others are handed over to various prosecuting agencies for jurisdiction," he said.