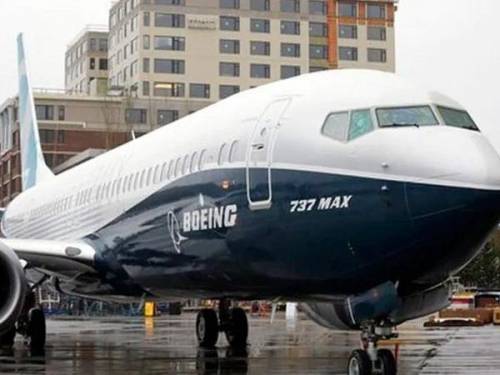 Nigeria and the United States of America on Wednesday banned Boeing 737 Max aircraft from flying into their airspace following a fatal crash in Ethiopia over the weekend.
U.S. President Donald Trump announced on Wednesday that the United States was grounding the Boeing 737 Max aircraft, reversing an earlier decision by American regulators to keep the jets flying after the second deadly crash in Ethiopia.
The Federal Aviation Administration (FAA) had for days resisted calls to ground the plane even as safety regulators in some 42 countries had banned flights by the jets. As recently as Tuesday, the agency said it had seen "no systemic performance issues" that would prompt it to halt flights of the jet.
"The safety of the American people, of all people, is our paramount concern," Trump told reporters in the White House on Wednesday. 
In Nigeria, the Minister of State for Aviation, Hadi Sirika, announced the ban while addressing newsmen at the end of the weekly Federal Executive Council (FEC) meeting presided over by President Muhammadu Buhari in Abuja on Wednesday.
"Regarding Boeing 737 Max 8 and Max 9, that has been in the news recently, there is no cause for alarm as there is no operator in Nigeria that is using that type of airplane," he said.
The Nigeria Civil Aviation Authority (NCAA), whose mandate it is to issue advisory, has already issued advisory that nobody should fly into Nigeria or out of Nigeria using Boeing 737 Max 8 and Max 9, pending the determination of the actual cause of the crash in Ethiopia and also pending the outcome of the response of the manufacturer, which is Messers Boeing.
"Regardless of the enormous safety records of this plane 737, it has caused concern in the world of aviation and you know aviation is universal, whatever affects one affects the other because aircraft will be flying in and out. So, we have issued directive that no operator with Boeing 737 Max 8 or Max 9 should operate into and outside our airports and this is being carried out."