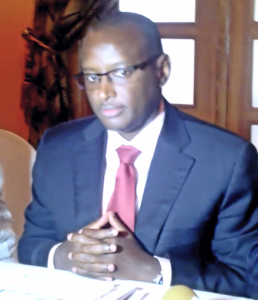 The Nigerian Shipowners Association (NISA) is set to hold elect its new executives.
The election is coming four years after the last executive were elected October 26, 2014 in Lagos.
Speaking with newsmen, weekend, the Secretary-General of NISA, Tunji Brown, said the association at its next Annual General Meeting, scheduled to hold September 26, 2018, will discuss the modalities of the election. 
According to him, the election is imperative since the mandate of the current executive will end on October 26, 2018.
He said, "The meeting is an annual general meeting of the NISA and normally we have our meetings once a year to discuss activities of the association but this year we will focus on the election of new executive members and this current exco members have been on ground for four years and the constitution of NISA allows us to stay in office for two years at a time and another two years for re-election.
"So the current executive would have outlived its mandate by the 26th of October this year so we want to discuss elections of new executive members," he said.
Brown disclosed that the date of the election would be announced at the AGM.
The NISA scribe also said that the disbursement of the Cabotage Vessel Finance Fund (CVFF) would form part of discussion at the AGM. 
"The date for the election will be discussed during the meeting but we have officially notified NIMASA about the intention to hold the election because the constitution stipulates they should be the supervisory body for the election. 
"They did that at the last election, we have notified them officially and they are willing to supervise the election.
"Beyond the election, we want to discuss our achievement so far and the issues that we face as shipowners such as CVFF because it is in the news that government wants to disburse CVFF and we want our members to benefit from it because so many of them have contributed to CVFF development, so we don't want a situation whereby they disburse CVFF without NISA members being beneficiaries."