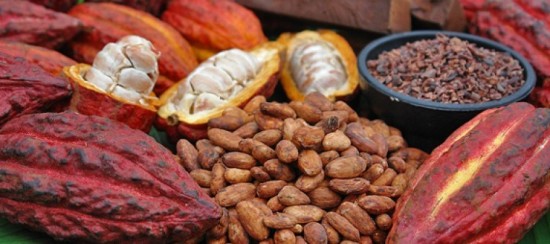 Latest data from the National Bureau of Statistics show that Nigeria's trade value in export is now more than the value of its import as agricultural exports increased by 82 percent in Q1 2017.
The export earnings from agricultural goods stood at N30 billion. These exports were driven by Sesame seeds, whose exports were above N5 billion.
This is in line with the government's current drive for improved agricultural systems and self-sufficiency in food products.
Nigeria's trade volume hit N5.29 trillion, as import decreased to N2.286 trillion and export increased to N3.0059 trillion.
"Total exports for the period under review stood at N3,005.9 billion, while total imports stood at N2,286.5 billion. The total value of Nigeria's merchandise trade at the end of Q1, 2017 was N5,292.4 billion," NBS said.
"This represented a slight increase of 0.1% relative to the value of N5,286.6 billion recorded in the preceding quarter. The marginal rise in exports, coupled with a slight decrease in imports brought the country's trade balance to N719.4 billion during the period, up from N671.3 billion. This represents the second consecutive positive trade balance after 4 quarter of negative trade balance."
Crude oil accounted for the largest share of total trade with 44.91 percent, followed by other oil products (23.37%), manufactured products (21.93%), raw materials (5.12%) and agricultural products (4.35%).
The bureau said that major export trading partners to the country in the quarter were India, US, Spain, Netherlands and France.
The bureau said that India was the largest export partner to Nigeria which accounted for 22.24 per cent of export followed by the US was 13.86 per cent and Spain accounted 10.81 per cent.
Other partners, it said, were Netherlands which accounted for 8.32 per cent and France accounted for 6.5 per cent.
It said that other products exported by Nigeria included "prepared foodstuffs; beverages spirits and vinegar; tobacco" valued at N46.5 billion or 1.5 per cent, and vehicles, aircraft and parts thereof; vessels worth N 25.1 billion or 0.8 per cent.
Meanwhile, the bureau stated that China topped the major import trading partners of the country of 16.79 per cent; Belgium 14.88 per cent; Netherlands 10.80 per cent; U. S. 8.07 per cent; and India 4.53 per cent.
It said that the major traded agricultural products to the countries were Sesame seed, Soya Beans, Frozen shrimps and prawn, cashew nuts in shell and crude palm kernel oil.
Copyright Ships & Ports Ltd. Permission to use quotations from this article is granted subject to appropriate credit given to www.shipsandports.com.ng as the source.