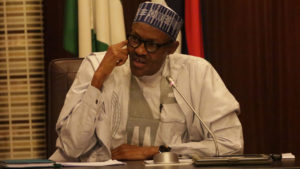 President Muhammadu Buhari on Friday met the minister of state for petroleum Dr. Ibe Kachikwuwho made allegations of corruption at the state oil company in a letter leaked to media this week.
Kachikwu, in the letter to the president dated Aug. 30 and confirmed by the oil ministry, said the conduct of the head of the Nigerian National Petroleum Corporation (NNPC) lacked transparency.
The OPEC member's state oil company has been dogged by allegations of corruption and mismanagement for decades. Nigeria, which has Africa's biggest economy, relies on oil for roughly two thirds of government revenue.
Kachikwu did not comment when he arrived for the meeting with Buhari. It is the first time they have held private talks since Buhari returned to Nigeria on Aug. 19 after three months of medical leave in Britain.
A presidency spokesman declined to comment when asked about the reason for the meeting.
The allegations, which prompted lawmakers to launch an investigation on Wednesday, include a recommendation that recent appointments by NNPC's group managing director (GMD), Maikantu Baru, should be suspended pending a review.
Kachikwu also accused Baru of largely bypassing the board of directors.
An NNPC spokesman has said the state oil company is awaiting written confirmation of the motion from the Senate before making any comment.