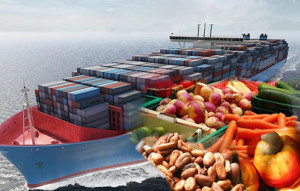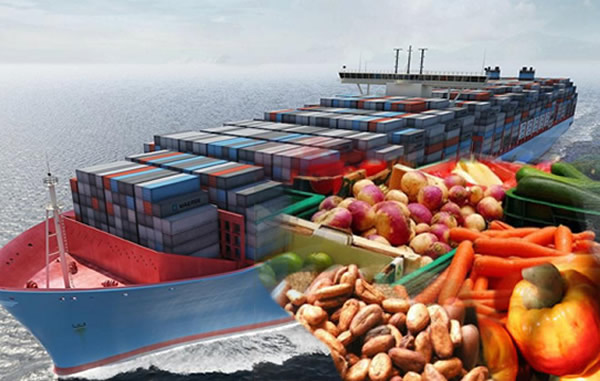 Nigeria exported goods worth N48.70 trillion to Europe, Asia, America, Africa and Oceania in the last four years.
Analysis of the data sourced from the National Bureau of Statistics (NBS) showed that Nigeria had been exporting more goods to Europe, Asia and America more than she exported to other African countries from 2013 to 2014.
The data showed that Europe was Nigeria's number one destination for exports, with exports to the continent hitting N18.84tn in the last four years.
The European destinations for Nigeria's exports are Germany, the United Kingdom, the Netherlands, Italy, France and Spain.
However, exports to Europe have been on a downward slide since it peaked in 2013 at N6.07tn, dropping to N3.05tn in 2016.
The second highest value for export recorded by Nigeria within the period was from Asia, as the country exported goods worth N11.54tn to the continent in four years.
Exports to the Asian countries of Japan, India and China recorded the highest value in 2014 at N4.05tn, from N2.06tn recorded the previous year, dropping to N2.53tn in 2016.
Further analysis showed that the total exports to America exceeded the total exports to African countries within the period under review.
Exports to the United States of America, Canada and Brazil hit N8.09tn in the four-year period.
In 2013, Nigeria exported goods worth N2.91tn to the American continent and in 2014, the exports dipped to N2.23tn, while in 2015 and 2016, the export value further dropped to N1.29tn and N1.66tn respectively.
Nigeria has the prospect of further growing the country's exports to the United States of America, leveraging on AGOA to export non-oil goods to bridge the shortfall in oil exports to the country.
The values of Nigeria's exports to Africa were not as high as those of Europe, Asia and America within the period.
Data analysis showed that Nigeria's exports to Africa stood as N6.36tn from 2013 to 2016, and the value has been dropping since 2014.
The value of the exports to Africa rose to N1.93tn in 2014, up from N1.79tn recorded in 2013.
However, in 2015, the export values to Africa plunged to N1.40tn and this value further slumped to N1.24tn in 2016.
Nigeria's exports to Africa went to Economic Community of West African States (ECOWAS) and other non-ECOWAS states such as Morocco.
In addition, Nigeria has a sizable international trade relations with the far-flung continent of Oceania.
Within the four-year period, Nigeria exported goods worth N1.34tn to Oceania, a value less than exports to Africa in one year.
In 2013, exports to Oceania stood at N562bn, and this value increased to N609bn in 2014, dropping to N137bn in 2014 and finally N28bn in 2016.
Rattled by low international trade within its own continent, Nigeria is already strategising to grow exports to African countries, especially neighbouring West African States.
Recently, the Nigerian Export Promotion Council (NEPC) and the Nigerian Import-Export Bank (NEXIM) agreed to speed up the process of establishing a maritime terminal and an air link terminal in airports to enhance export activities.
The Executive Director/Chief Executive Officer of NEPC, Olusegun Awolowo, revealed that the council was seeking for a platform for trade and investment along the ECOWAS trade corridor to facilitate exports from Nigeria to West African countries.
Speaking while receiving the Managing Director of NEXIM Bank, Abba Bello, Awolowo said the plan being anchored under a new project known as NEXPORTRADE, would boost exports from Nigeria to West Africa.
The NEPC boss also said that his council had proposed an offshore warehouse to be located in Togo as the first destination of the exports before being distributed across markets in the region.
This move targets reduction in logistics being faced by exporters, as well as reducing the cost of transportation and warehousing.     
Copyright Ships & Ports Ltd. Permission to use quotations from this article is granted subject to appropriate credit given to www.shipsandports.com.ng as the source.