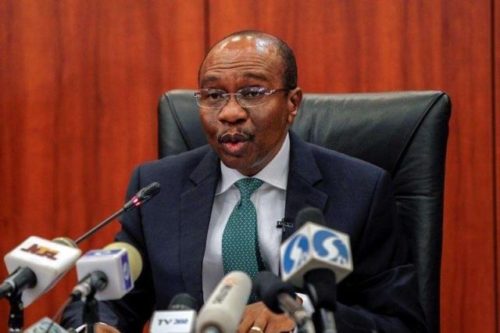 Nigeria's food import bill has dropped from $3.40 billion in 2014 to $0.56 billion, representing a drop of over 80 per cent over a period, according to the Central Bank of Nigeria (CBN). 
Speaking at a stakeholder sensitisation workshop on the National Agricultural Sample Census in Abuja, CBN Governor, Godwin Emefiele, attributed the reduction in the import bill to the various intervention programmes of the Federal Government. He listed the interventions as the Anchor Borrower's Programme (ABP), Commercial Agriculture Credit Scheme (CACS), Accelerated Agriculture Development Scheme (AADS), Private Sector-led Accelerated Agricultural Development Scheme (P-AADS), Maize Aggregation Scheme (MAS), Paddy Aggregation Scheme (PAS) and the Rice Distribution Facility (RDF).
According to him, the bank's flagship programme in the agricultural sector, the Anchor Borrower's Programme (ABP), has become a game changer for financing smallholder farmers, who are at the forefront of the Federal Government's drive for food security and self-sufficiency.
"As you are all aware, the programme was designed to serve as an economic link between the smallholder farmers and anchors – agro-processors and manufacturers – who provide quality inputs and trainings in best farming practices to ensure high yield," he said.
Emefiele who was represented by Olabinto Adebowale, a staff of the apex bank, also noted that ABP has supported about four million smallholders cultivating over 4.9 million hectares of 21 agricultural commodities across the country. 
Copyright Ships & Ports Ltd. Permission to use quotations from this article is granted subject to appropriate credit given to www.shipsandports.com.ng as the source.