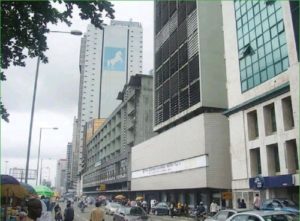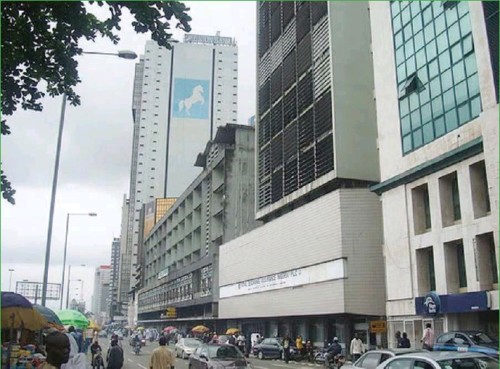 The Nigerian economy contracted by 1.15 per cent in 2016, but showed slight improvement overall, the National Bureau of Statistics said Tuesday.
In its latest report, the NBS said the Gross Domestic Product contracted by 1.51 per cent, slightly better than the International Monetary Fund's prediction of a -1.8 per cent contraction.
The statistics agency said the GDP in the last quarter of 2016 contracted by 1.30 per cent.
"For the full year 2016, therefore GDP contracted by 1.51 per cent, indicating real GDP of N67, 984.20 billion for the year.
"This contraction reflects a difficult year for Nigeria, which included weaker inflation-induced consumption demand, an increase in pipeline vandalism, significantly reduced foreign reserves and a concomitantly weaker currency, and problems in the energy sector such as fuel shortages and lower electricity generation," NBS said.
President Muhammad Buhari's special adviser on economic matters, Adeyemi Dipeolu, said the new figure shows "the slow-down in the economy for most of 2016 but also show that the recession may have bottomed out because of an improving trend in several key sectors."
"Although the oil sector declined by -12.38% on a year on year basis, this was a relative improvement compared to the third quarter when the decline amounted to -22.01%," he said. "This outcome was due mainly to increases in production such that the quarter on quarter growth for the oil sector between the third and fourth quarters was 8.07%. The non-oil sector however declined by 0.33% after showing some resilience in the third quarter when it grew by 0.03% at the height of the recession."
Agriculture grew at 4.03% in the fourth quarter of 2016 which was a decrease from the 4.54% growth in the third quarter.
Nevertheless, the overall outcome for the year was that the agricultural sector grew by 4.11% for the whole of 2016 which was higher than the figure of 3.72% for 2015.
The manufacturing sector grew on a quarter on quarter basis by 1.89% but declined over the year by 4.32% reflecting the problems that the sector faced in the course of the year due to a combination of factors including the depreciation in the exchange rate and higher energy costs.
The metal ores sub-sector grew by 7.03% in Q4 of 2016 as compared to 6.93% in the last quarter of 2015.
The services sector, which accounted for 53.55% of GDP in 2016, experienced a decline in growth by -0.82% over the year as compared to a growth of 4.78% in 2015.
"This slowdown in the services sector arose from generally fragile economic conditions," Dipeolu said. "This is because its fortunes depend to a large extent on consumer spending and government expenditure which were both adversely affected by difficult economic conditions."