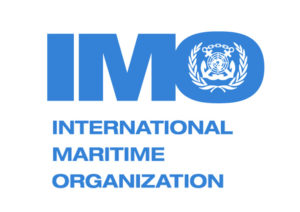 Recently, the Minister of Transportation, Rotimi Amaechi announced President Muhammadu Buhari's approval for Nigeria to re-contest election for the International Maritime Organization (IMO) Council seat holding in November this year.
IMO is the United Nations specialized agency responsible for the safety and security of shipping and prevention of marine pollution by ships.
The IMO Council, which is elected biennially, is the executive organ of the organization and is responsible for supervising its work between sessions of the IMO General Assembly. The Council performs all the functions of the Assembly, except that of making recommendations to governments on maritime safety and pollution prevention.
The IMO Council is made up of 40 countries elected in three categories – A, B and C. Category A consists of 10 States with the largest interest in providing international shipping services. The States are China, Greece, Italy, Japan, Norway, Panama, Republic of Korea, Russian Federation, United Kingdom and the United States of America.
Category B also has 10 States "with the largest interest in international seaborne trade". These are Argentina, Bangladesh, Brazil, Canada, France, Germany, India, Netherlands, Spain and Sweden.
Category C comprises 20 States not electable under Categories A and B. According to IMO, Category C Council members are States with "special interests in maritime transport or navigation and whose election to the Council will ensure the representation of all major geographic areas of the world".  Category C Council members for the 2016-2017 biennium include Australia, Bahamas, Belgium, Chile, Cyprus, Denmark, Egypt and Indonesia. Others are Kenya, Liberia, Malaysia, Malta, Mexico, Morocco, Peru, Philippines, Singapore, South Africa, Thailand and Turkey.
Nigeria became a member of IMO on March 15, 1962. The country was, however, expelled from the organization during the regime of late Gen. Sanni Abacha, after the execution of environmental activist, Ken Saro-Wiwa and the Ogoni Nine. It was readmitted in 1999 with the return of civilian rule. In 2000, then Minister of Transport, late Chief Ojo Madueke led a delegation to secure Nigeria's election as Category C Council member. However, the country could not secure enough votes to retain its seat on the Council after the initial two years, but it staged a return in 2007 and served two consecutive terms until 2011, when it could not garner enough votes to retain its seat. In 2013, the country did not participate in the election.
"We spend millions of naira every two years in the name of campaigning for the IMO Council seat and the current management of NIMASA is of the opinion that such money could be better spent by channeling it into the development of the local shipping industry.
"The current leadership does not believe in jamboree. We believe in practical development of the shipping sector and that is why we are not contesting this time around," an unnamed top management staff at the Nigerian Maritime Administration and Safety Agency (NIMASA), which represents Nigeria at the IMO, was reported as saying in 2013 in justification of the country's stance of not seeking election into the IMO Council that year. The country maintained the same posture in 2015.
However, since Amaechi has indicated government's interest to, once again, seek a place on the IMO Council, it is pertinent to emphasise the need for prudence in the inevitable campaign that will follow this declaration. Before now, Nigeria would typically set up committees which will visit various countries supposedly to seek support for her election bid. These trips cost hundreds of thousands of dollars in flight tickets, hotels, feeding, transport, logistics and estacodes. Ironically, it is rare to see other countries send emissaries to Nigeria to seek support for election into IMO Council seat.
We believe that with the present state of the economy, Nigeria can ill afford this, or any other type, of jamboree. While there is nothing wrong with being on the IMO Council seat, it does not confer any added benefit on the country. Other countries' support can be solicited through Nigerian Embassies and High Commissions. This, we believe, will be a lot more cost effective and productive.
The most important task at hand is how to reposition and develop the maritime industry to contribute to the nation's economic aspiration, a task in which the present government has performed below average. Minister Amaechi and the management of NIMASA should therefore deploy relevant resources, time and energy to engaging stakeholders towards creating a sustainable strategy that will grow the maritime sector, rather than indulge in frivolous exercises that will not add value to the citizens.
We pay for your stories! Do you have a story for Ships & Ports? Email us at [email protected] or call 0810 359 4873. You can also WhatsApp us here. We pay for videos too.

 

Copyright Ships & Ports Ltd. Permission to use quotations from this article is granted subject to appropriate credit given to www.shipsandports.com.ng as the source.