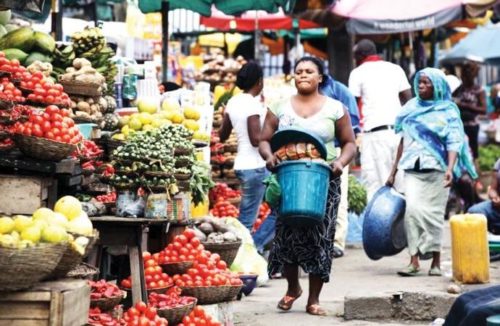 The consumer price index (CPI), which measures the rate of change in prices of goods and services, surged to 21.47% in November 2022, up from 21.09% the previous month.
The National Bureau of Statistics (NBS) said this on Thursday in its latest consumer price index (CPI) report. This the 10th consecutive increase in inflation this year.
The rate is 6.07 points higher compared to the rate recorded in November 2021, which was 15.4%.
This means that headline inflation rate rose higher in November 2022 compared to the same month in the previous year.
NBS attributed the increase in the monthly inflation rate to the sharp increase in demand usually experienced during the festive season.
It listed other likely factors responsible for the surge to include increase in cost of importation due to the persistent currency depreciation and general increase in the cost of production.
"On a month-on-month basis, the headline inflation rate in November 2022 was 1.39%, this was 0.15% higher than the rate recorded in October 2022 (1.24%). This means that in the month of November 2022, the general price level was 0.15% higher relative to October 2022.
"The percentage change in the average CPI for the twelve months period ending November 2022 over the average of the CPI for the previous twelve months period was 18.37%, showing a 1.39% increase compared to 16.98% recorded in November 2021," NBS said. 
The bureau also said that food inflation rose to 24.13% in the month under review, an uptick compared to the 23.72% recorded in the preceding month.
The rise in the food index was caused by increases in prices of bread and cereals, food products, potatoes, yam and other tubers, oil and fat.
Copyright Ships & Ports Ltd. Permission to use quotations from this article is granted subject to appropriate credit given to www.shipsandports.com.ng as the source.