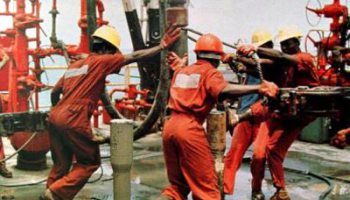 Nigeria said it will cut its oil exploration costs and move away from reliance on export revenue in a national petroleum policy approved by the federal executive council this week.
Africa's largest oil exporter said it expects oil prices to stay near $45 per barrel "for the foreseeable future", and that it must diversify its economy and develop its own refining and petrochemical sectors.
"The most realistic line of action for any nation with oil as the backbone of its economy is to diversify, because indices strongly point to the possibility that the era of oil booms may be over for good," the policy said.
It added that it would aim to reduce the cost of extracting oil, which at $29 per barrel is "one of the highest" in the world.