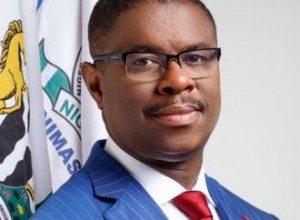 The Nigerian Maritime Administration and Safety Agency (NIMASA) say it has filed an appeal against the judgment of the Federal High Court, Lagos, delivered in favour of Nigeria Liquefied Natural Gas (NLNG).
The court had ruled on October 3, that NLNG was not liable to pay three percent gross freight on its international inbound and outbound cargo and sea protection levy amongst other charges, to NIMASA.
The court had also asked NIMASA to refund all such payments to NLNG.
In a statement, Head of Corporate Communications of NIMASA, Isichei Osamgbi, on Thursday said the agency filed an application to stay the execution of the judgment and restrain NLNG, pending the determination of the appeal.
"This proactive step of the agency was taken to forestall any negative action, yet the NLNG ignored this court action and commenced a media trial," the statement read.
"In the grounds of appeal by NIMASA's legal team, the agency complained that the learned trial Judge erred when in breach of NIMASA's constitutional and fundamental right to fair hearing refused to consider and pronounce on its arguments, on the issues for determination and its counter claim filed in opposition to the amended originating summons.
"It also complained that the learned trial Judge erred in law in entertaining and granting the relief contained in NLNG's amended originating summons wrongly used to commence the proceedings without converting it to a writ of summons, ordering pleading and calling on the parties to lead oral evidence to prove their cases since their affidavits were irreconcilliably in conflict.
"The legal team noted that the above grounds led to the error of the court which occasioned miscarriage of justice to NIMASA."
The statement said the demand of N101 billion by NLNG as judgment debt after becoming aware of the agency's appeal is wrong and an affront to the country's judicial system.
"NLNG should allow the law take its full course and stop the media trial of a dispute that is before the court," it read.
It further quoted the Director-General of NIMASA, Dakuku Peterside as saying: "We feel there is an orchestrated publicity campaign to wrongly sway public opinion on the judgment.
"We therefore wish to reiterate that all levies and dues NIMASA collects are in line with the Act setting up the agency which is later in time to the NLNG Act, which makes the payment of NIMASA's statutory levies enforceable on all NLNG vessels."