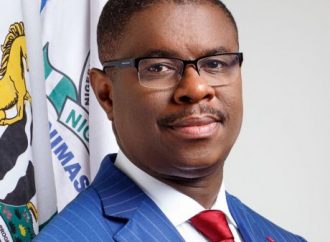 The Executive Director, Finance and Administration of the Nigerian Maritime Administration and Safety Agency (NIMASA), Bashir Jamoh, has blamed ship owners for the failure of the agency to disburse the Cabotage Vessel Finance Fund (CVFF). 
Jamoh, who spoke on the sidelines of an event organised by the Ship Owners Association of Nigeria (SOAN) recently in Lagos, said the inclination of the indigenous ship owners to pursue personal interest over collective interest remains a hindrance to the CVFF disbursement. 
He also accused the ship owners of lack of unity. 
''This issue is something that the Minister (of Transportation) has attempted to address and he asked the ship owners to organize themselves as one team and come back to discuss the issues with him. The differences and conflict in interests limited some of these noble actions of the Minister.
''It is only when they can make their appeals in one voice that the government would listen and take them seriously. There is no explanation as to why a country as big as Nigeria would subject itself to interests of individuals in this crucial sector. This has been one of the major problems in the delay in the disbursement of CVFF,'' he said.
He also said that the frequent changes in the leadership of NIMASA is another factor hindering the quick disbursement of the Cabotage fund.
He said, ''Before the present administration, we had followed due process and some companies had been outlined but a new administration came onboard before the process was concluded. The challenge is that a new administration hardly has confidence in any process that wasn't initiated by it."
Jamo, however, said he would make it his personal assignment to reconcile the ship owners.