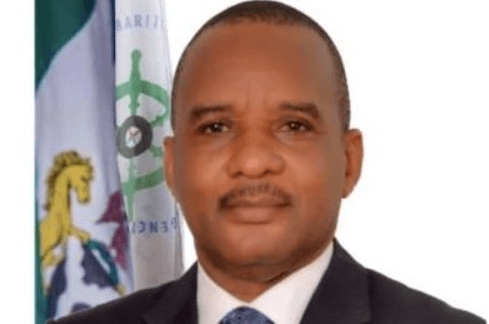 A beneficiary of the Nigerian Seafarers Development Program (NSDP) said she and some of her colleagues have become petty traders, selling clothes and bags to earn income to make ends meet.
NSDP is a scholarship programme established by the Nigerian Maritime Administration and Safety Agency (NIMASA) in 2008 to train Nigerians in seafaring careers.
NIMASA is believed to spend more than USD100,000 to train each NSDP beneficiary in maritime training institutions in Egypt, the United Kingdom, the Philippines and other countries.
However, due to the failure of NIMASA to develop indigenous tonnage, most of the NSDP cadets have been unable to acquire requisite sea-time experience or secure gainful employment after their training abroad.
One of the NSDP beneficiaries, Lois Njoku, who spoke with SHIPS & PORTS, said up to 20 officers in her batch who were trained in Egypt "are still jobless".
"Nigerian factor is the major cause of our joblessness. This has been the experience of many of the officers. Foreseeing all these, some of us went to take specialised courses after coming back from Egypt but here we are still faced with rejection whenever we try to apply," she said.
Njoku said female NSDP officers also face discrimination due to their gender.
"Some Nigerian ship owners are bent on recruiting only male officers leaving the female to their fate. We have ventured into online businesses such as selling clothes and bags, which only brings meagre income despite spending almost nine years, receiving all kinds of seafaring training.
"Aside from the discrimination, Nigerian vessel owners prefer to employ seafarers with considerable years of experience than officers with licenses and Certificate of Competency (CoC). To make the whole matter worse, some officers' licenses have expired when they have not even used them to work at all," the NSDP beneficiary lamented.