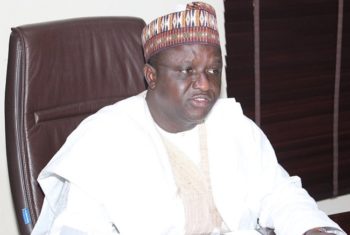 Director General and Chief Executive Officer off the Nigerian Meteorological Agency (NiMet), Prof. Sani Abubakar Mashi has condemned moves by the House of Representatives to create a parallel body to the agency be known as Climate Change Agency (CCA), describing it as unnecessary waste of resources and duplication of functions.
He said NiMet was established by an Act of Parliament in 2003 to provide weather services in marine, environmental and bio-meteorology for climatic and human health activities, and that so far, all stakeholders unanimously agree that it has been carrying out this role both effectively and efficiently.
"It is rather surprising that at a time when the country is experiencing an economic recession and is literally fighting the battle of its life, people are proposing the creation of a parallel agency that will merely duplicate the functions of an existing body. Even at the best of times when resources do not pose any significant bottleneck, such obvious duplication is counterproductive and may lead to conflict of interest and unnecessary rivalry", he said. 
"Since its inception in 2003 NiMet has played, and continues to play crucial, critical and strategic roles in fulfillment of its mandate including the issue of Climate Change hence the major authoritative voice on climate issues in Nigeria as recognized by the World Meteorological Organization (WMO), a technical and specialized Agency of the United Nations (UN).
"Furthermore, NiMet is the repository of the National archive of climate data in Nigeria. The climate data bank has data spanning over a century from over 60 synoptic stations spread across the nation. There are no meaningful climate studies or policy developments that can be conducted without credible climate data. This climate data can only be found in NiMet. NiMet also has the largest concentration of climatologists in the country and these resources are always used to produce the scientific basis for climate change in Nigeria," he said.
Mashi suggested that instead of creating a parallel agency, NiMet should be reorganized and strengthened to enhance the discharge of its responsibilities through the amendment of the enabling Act.