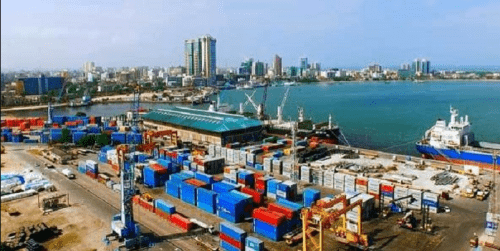 Danish consultancy company Niras has signed a contract for the study and design of a new oil terminal and the expansion of Tanzania's second-largest port, the Port of Tanga.
The agreement, signed with Tanzania Ports Authority, also includes a masterplan for the strategic development of the ports in this East African country during the next 25 years.
For this purpose, Niras has formed a consortium consisting of Anova Consult from Tanzania, MTBS from the Netherlands and ILF from Germany.
The construction phase is expected to start in a year, and the expansion of the Port of Tanga is projected to have a duration of two and a half years, the company said.
"This agreement provides us with a unique opportunity to contribute to the development of the ports of Tanzania. We will strive to make the port projects sustainable elements of the Tanzanian port infrastructure while contributing in a positive manner to the economic development of the country," Carsten Heine Lund, Niras Senior Vice President, commented.
Tanzania has three international ports, with Dar es Salaam being the largest. Recent developments in the region have made it necessary to expand both Port of Mtwara in the southern part of the country and Port of Tanga in the north to meet increased demands for international port capacity, according to Niras.
"Tanzania is still dependent on fossil fuels, which are necessary in order to create long term development in the country. The new oil terminal in Tanga will contribute to create economic growth and hundreds of jobs. We will … make sure the terminal is constructed to the highest environmental and safety standards," Carsten Heine Lund added.